Despite departures of key contributors, expectations still high for Stanford this season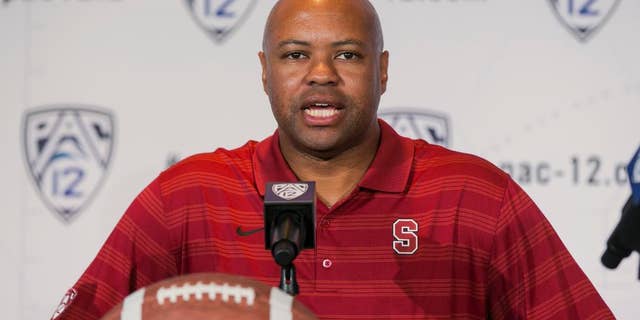 STANFORD, Calif. – It's possible no one was happier when the Pac-12's preseason media poll picked Oregon to win the North Division than Stanford coach David Shaw and his players.
After all, the Cardinal have been at their best when they're counted out.
While many predicted the program would fade, Stanford survived the departures of Toby Gerhart, Jim Harbaugh and Andrew Luck — and several other key contributors — by actually getting better. The Cardinal have captured back-to-back conference championships and won at least 11 games in four straight seasons, which all ended in BCS bowls.
Stanford will have to overcome the odds again if it wants to complete a threat-peat. The Cardinal lost 10 starters from last season and have one of the country's most difficult road schedules.