Despite consecutive bad games, Gary Nova will remain Rutgers' starting quarterback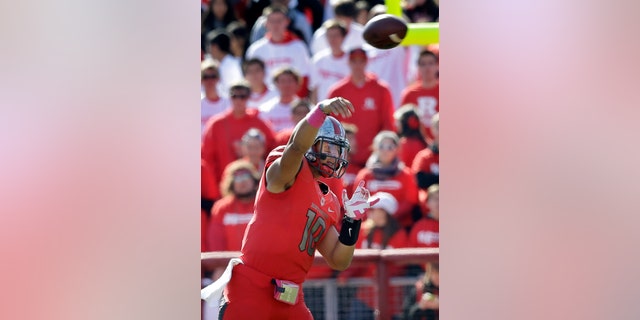 PISCATAWAY, N.J. – Gary Nova is going to remain the quarterback for Rutgers.
Coach Kyle Flood announced late Thursday that Nova will start Saturday against Temple despite poor performances in consecutive losses.
Nova completed 7 of 15 attempts for 138 yards and threw three interceptions in a 49-14 loss to Houston last Saturday before being relieved by Chas Dodd in the third quarter.
After the game, Flood said he was considering a change for the Scarlet Knights (4-3), but wanted to see Nova and Dodd practice this week before making a decision. Nova got the nod but will be on a short leash after throwing seven interceptions in the last two games.
Nova has thrown for 1,511 yards, 14 TDs and 11 interceptions this season. Dodd has only 25 attempts for 123 yards.