DeShone Kizer says he combines Tom Bradys intelligence and Cam Newtons body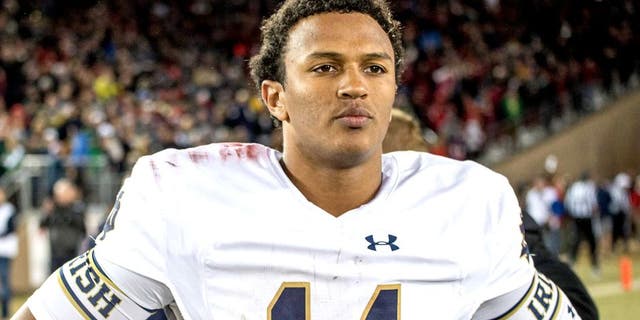 NEWYou can now listen to Fox News articles!
Whatever DeShone Kizer might lack in arm strength or foot speed, the former Notre Dame quarterback apparently more than makes up for with confidence.
Kizer, who accounted for 34 touchdowns last season with the Irish, said he could become the greatest quarterback to ever step on an NFL field. So what would that look like? Kizer said he could be a combination of Tom Bradys brain and Cam Newtons body.
Kizer is setting his sights sky-high and obviously has an immense amount of self-belief two traits that virtually every NFL general manager would want in a quarterback.
Kizer did show an ability to pick up yards on the ground and rushed for 18 touchdowns in his two years at Notre Dame. But he will have to work on his accuracy at the next level after completing 59 percent of his throws in 2016.