DeSean Jackson noticed the Redskins 'forgot' him in their 2017 Instagram post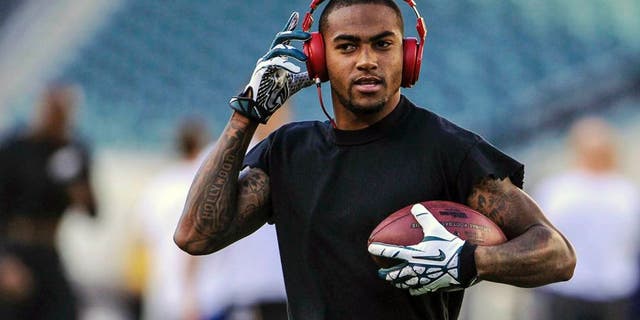 NEWYou can now listen to Fox News articles!
Now that the NFL season is over, the Washington Redskins -- like most every other NFL team -- are eager to face forward to the 2017 NFL season, and they have an Instagram post to prove it.
All the team's big stars -- Josh Norman, Trent Williams, Kirk Cousins, Jordan Reed and Ryan Kerrigan -- are in the picture, but … wait … there's one guy missing.
The Washington Post points out that wide receiver DeSean Jackson took notice of his absence, commenting with his Instagram handle, "Forgot bout @OneOfone."
And the Redskins replied, "We love you @OneOfone."
Jackson, of course, is a free agent this offseason, so it makes some amount of sense he's not in the picture -- until you consider that quarterback Kirk Cousins (the guy in the middle) is also unsigned. Maybe the Redskins heard the rumblings back in December that Jackson might be interested in returning to his first NFL team, the Eagles, and weren't so sure he'd be back.
That said, Jackson, 30, had a bounce-back year with 56 catches for 1,005 yards, which is a ridiculous 17.9 yards per catch. The Redskins might want to consider squeezing him in the picture again for 2017.