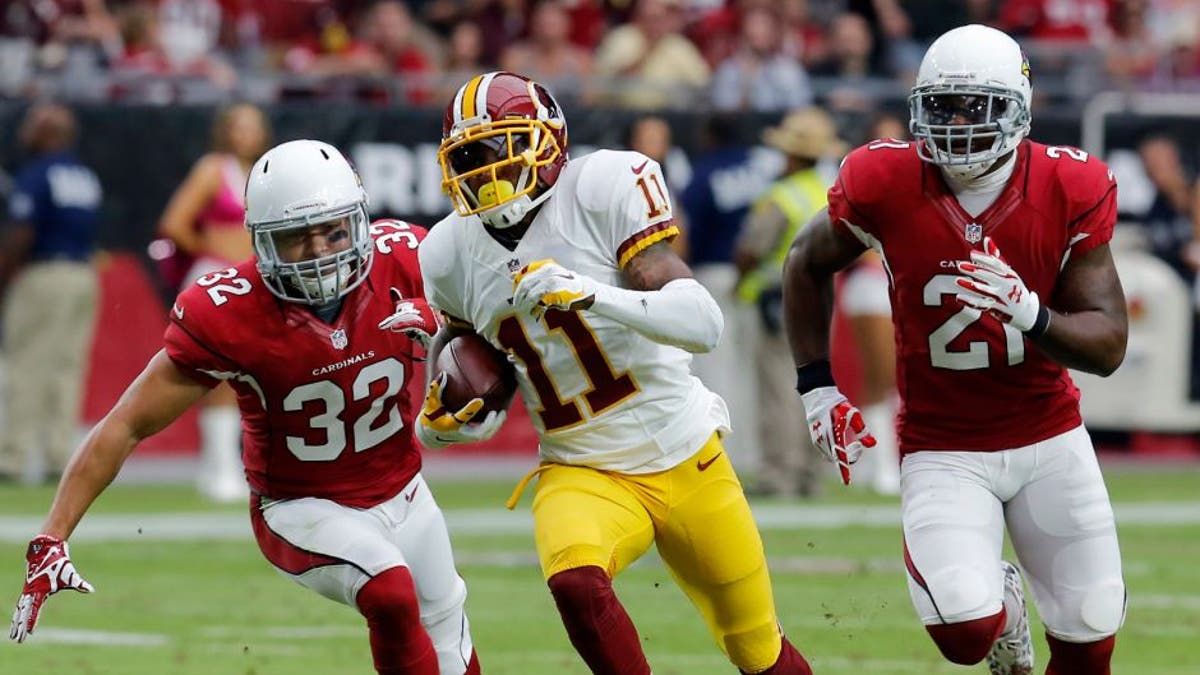 Washington Redskins wideout DeSean Jackson is known as a trash-talking receiver on the field, but he often backs it up with his play. He's a threat to take it to the house on any given play from anywhere on the field, and has proven to be a tough matchup for bigger cornerbacks. In seven seasons in the NFL, Jackson has topped 1,000 yards four times, totaling 41 touchdowns over the course of his career.
He may not be the biggest guy on the field, but his confidence is second to none. He made that known in his most recent comments about his game, and his inability to be covered.
"I don't think no one can guard me," Jackson said, via ESPN. "It's how I feel about myself. I don't feel no one can stop me. You can get Darrelle Revis, Richard Sherman -- whoever you want to get."
This isn't the first time Jackson has called out Revis, but it is the first time he's gone after Sherman. While Revis was (briefly) with the Tampa Bay Buccaneers, Jackson proclaimed that the star cornerback couldn't run with him. He then backed it up by beating Revis on an inside dig for a touchdown.
Sherman, on the other hand, has actually backed up Jackson in the past. He said the Eagles would miss Jackson on their offense, and he was right for the most part. In his first season with the Redskins, Jackson put up 1,169 yards and six touchdowns through the air.
Thankfully, football fans will get the chance to see if Jackson backs up his big talk when he squares off against Revis and the Jets in Week 6.
(h/t ESPN)