Derek Holland treats Rangers pals to choice seats at Coyotes vs. Stars game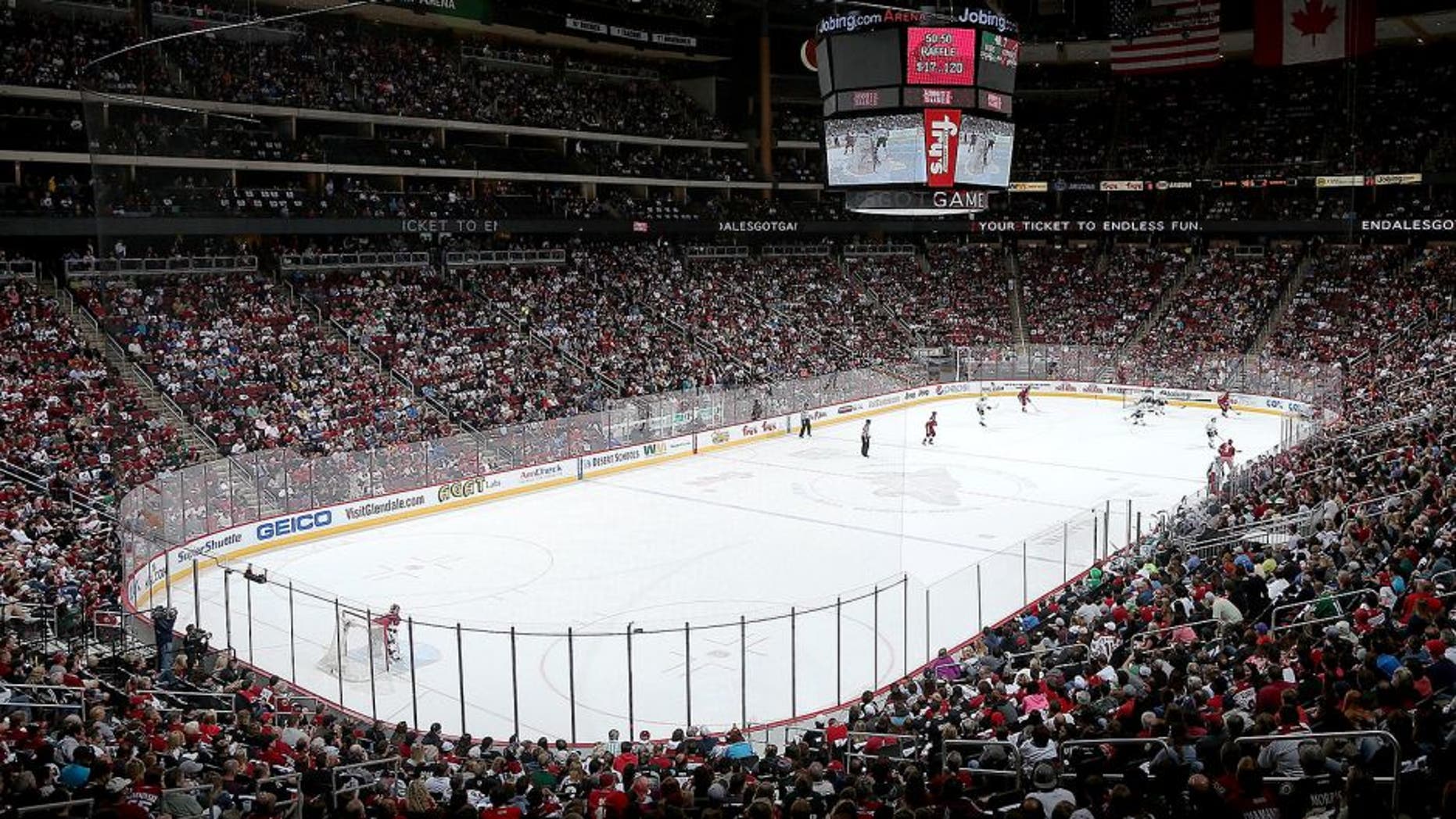 With spring training kicking off this week, some MLB players arrived in town early, a few days before their respective club's official start date.
Derek Holland of the Texas Rangers is among those players, and he took some of his buddies out to see the Dallas Stars battle the Phoenix Coyotes at Gila River Arena on Thursday night. Those buddies included Delino DeShields and some of the Rangers' 'clubbies', among others.
As you might expect in this scenario, they had pretty cushy seats - something Holland showed off on his Instagram account:
Despite their desire to watch the visiting Stars take down the host Coyotes, it didn't turn out that way as Phoenix prevailed 6-3 in the game.
Checking out an NHL game is one way to pass time, as is getting on stage and dancing at a local mall - something Chicago Cubs infielder Addison Russell did earlier in the week as well.
With spring training effectively getting underway for all teams, focus will now turn to the task at hand: getting down to business and focusing on the next few weeks, with Opening Day approaching quickly.