Derek Carr predicts Raiders teammate Khalil Mack will have 30 sacks in 2016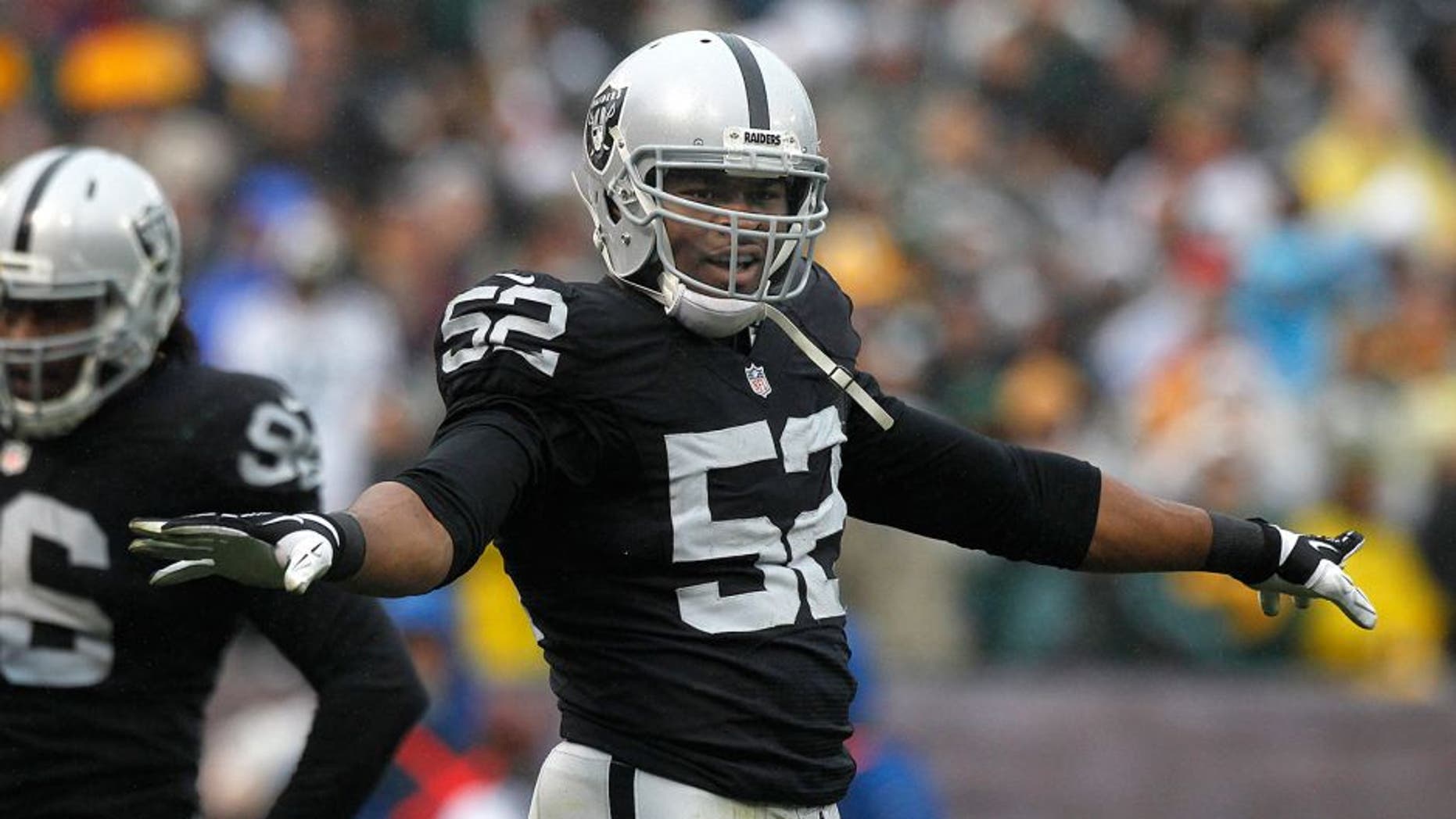 No player saw a bigger uptick in production from 2014 to last season than Khalil Mack of the Oakland Raiders. The second-year player made a smooth transition from outside linebacker to full-time defensive end, racking up 15 sacks, 77 tackles and two forced fumbles. His 15 sacks were 11 more than he had in 2014 and ranked him second in the NFL, just 2.5 behind J.J. Watt.
With the kind of success Mack experienced in 2015, it's hard to predict just how many sacks he'll have this season. Maybe 20? Nope, not according to Raiders quarterback Derek Carr, at least.
"I think he's going to sack the quarterback 30 times," Carr told Adam Schein on SiriusXM Radio. "Watch the tape. He's held every play. He's like nobody else in the league. He's talented."
The NFL record for the most sacks in a season is 22.5 by Michael Strahan in 2001. Justin Houston (2014), Jared Allen (2011) and Mark Gastineau (1984) are next up with 22.
It's hard to imagine Mack reaching 30 sacks in just his third season -- or at any point in his career -- seeing as it would be the single most dominant defensive season in the history of the NFL. His pass-rushing ability is unquestionable as displayed last season, but 30 sacks is unheard of.
Perhaps if the Raiders had Watt or Reggie White rushing the passer on the other side of the defensive line it'd be possible, but even then, it'd be unworldly. Regardless, Mack is a candidate to win Defensive Player of the Year in 2016.