Derek Carr is excited about one new versatile Raiders running back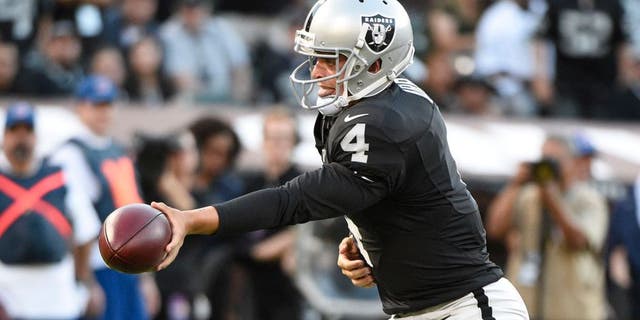 Roy Helu Jr. can be a jack-of-all trades running back in the right situation.
Derek Carr thinks that situation is right next to him on passing downs. And now that Helu Jr. is healthy, the Raiders quarterback can't wait to find out if he's right.
"He's very smart, so he's going to be great in protection," Carr told ESPN's Bill Williamson. "He's not a guy, 'Hey, do you see it coming?' He'll know. He's also a very good receiving back -- very good hands. He has a good feel in the screen game."
Staying healthy just isn't his strong suit, though. Helu Jr. has only participated in a few organized practices in Silver and Black, sitting the rest out with hamstring issues.
When those hamstrings healed, Helu returned to practice and foreshadowed the kind of swiss army knife he can be on Sundays.
"There's a lot of things that he does really well," said Carr, "and that's all outside of him running the ball."
(h/t ESPN)