Derek Brunson destroys Dan Kelly with brutal first round knockout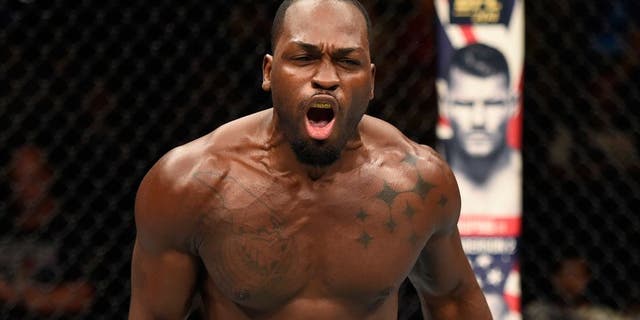 NEWYou can now listen to Fox News articles!
Following two straight losses, Derek Brunson had something to prove as he stepped into the Octagon to face Dan Kelly in the co-main event at UFC Fight Night in New Zealand.
Brunson needed less than five minutes and one devastating left hand to get back on track as he finished Kelly in emphatic fashion.
The 33-year old North Carolina native was still feeling the sting from his last fight when he lost a very close, controversial decision to former middleweight champion Anderson Silva so he took out his frustrations on Kelly.
Brunson had worked tirelessly on his striking in the lead up to this fight and he quickly established his right jab, which set up his best power punch coming from the left hand.
Like clockwork, Brunson set up his punches and unloaded a massive left hand that came over the top and connected flush on Kelly's jaw before he crumbled to the mat in a heap.
Brunson quickly followed up with a few more shots as the referee rushed into stop the fight before Kelly could take too much damage.
The end came at 1:16 into the first round.
Brunson earns his fifth UFC victory by knockout or TKO and he was quick to call for a matchup against submission specialist Antonio Carlos Junior. It was only a week ago where Carlos Junior won his most recent fight and asked for Brunson by name so it appears he might get his wish.
"I'm working my way towards that title shot. Some guy just got a victory last week [Antonio Carlos Junior], I don't really care about rankings," Brunson said.
"You talked trash, let's do it."