Derek Brunson blasts Roan Carneiro for third straight TKO finish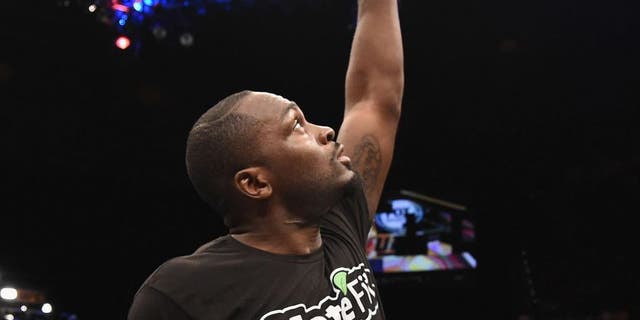 Derek Brunson has been begging for a top 10 fight but with no one ahead of him in the rankings available he made the most of his opportunity against Roan Carneiro on Sunday night with a dominant first round finish for his fourth win in a row.
Brunson has definitely rocketed to the top of the prospects list in the middleweight division, especially with his last three wins, which all ended inside the first round.
Taking on a noted ground specialist in Carneiro on Sunday, Brunson knew he had to be wary of going to the mat and he showed off some impressive striking in the opening moments of the fight.
The pressure eventually forced Carneiro to slip to the ground, but rather than allow his opponent to get up again, Brunson just mounted the pressure by leaping down onto the mat with him and blasting away with huge, heavy punches.
With Carneiro trapped against the cage, Brunson's barrage was unrelenting with machine gun like fire as he continuously punched at the Brazilian.
Finally, Brunson slipped through a few shots that tagged Carneiro flush as he rolled to his side with nowhere left to go and no chance to defend himself as the referee finally stepped in to stop the carnage.
"I'm a straight animal," Brunson said after the win.
Considering Brunson's recent win streak it's going to be awfully hard to deny him a fight against a top 10 opponent for his next bout later this year. The 185 pound division is certainly tough, but Brunson looks like he's ready for his chance to face the best of the best his weight class has to offer.