Denzel Valentine says Ben Simmons is 'like a mini-LeBron'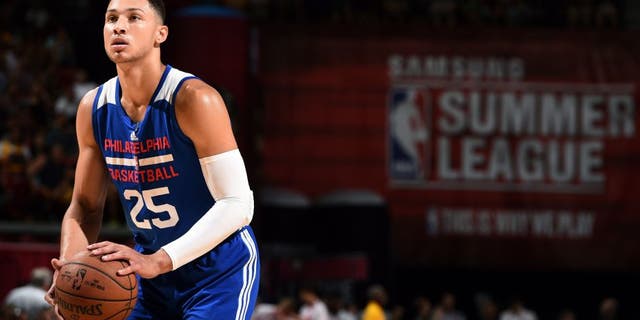 NEWYou can now listen to Fox News articles!
It hasn't taken long for Ben Simmons to turn heads. The No. 1 pick in this year's draft has put on quite a display in the Philadelphia 76ers' two Las Vegas summer league games, so much so that one player is reminded of LeBron James.
"He's like a mini-LeBron," Denzel Valentine, the Bulls' 14th overall pick, told ESPN. "LeBron's probably top 10, so if he's a mini-LeBron, that's saying a lot."
To say it's early to make that kind of comparison would be a huge understatement. Simmons has a total of four summer league games under his belt, but he's already showing flashes of brilliance.
Valentine got an up-close look at the versatile 6-10 forward out of LSU on Sunday, when the Bulls faced the Sixers. Simmons had 18 points, three rebounds and two assists in the Sixers' loss -- not the all-around performance we're used to seeing from him.
Simmons displayed his versatility in his debut at the Utah summer league, going for 10 points, eight rebounds and five assists. He put on a passing exhibition in that initial game.
Simmons definitely has talent, but we'll have to wait and see if he can improve his jumper enough to make him the do-everything threat that LeBron has become.