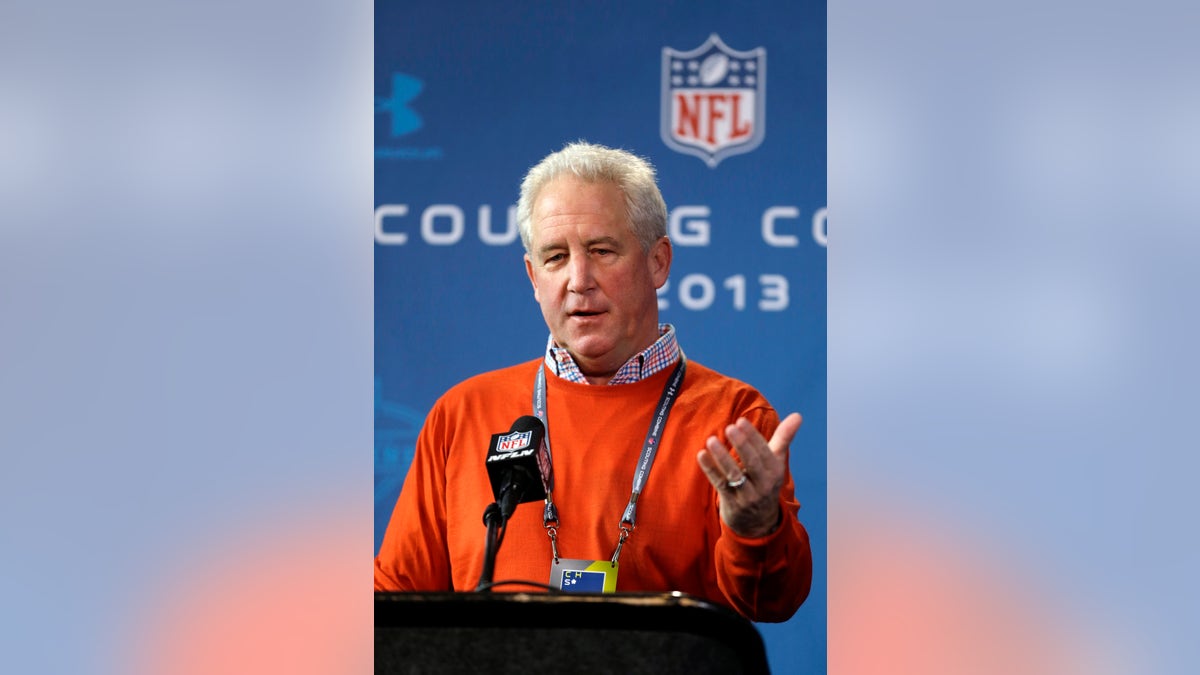 INDIANAPOLIS – John Fox has some bad news for the other 31 NFL teams: Peyton Manning could be even better in 2013.
The Denver coach says Thursday at the league's annual scouting combine that with another offseason to heal and to fine-tune his comfort with Denver's offense, the four-time MVP and reigning Comeback Player of the Year could have a more impressive second season in the Mile High City.
Fox says a year ago the Broncos were doing homework on Manning. They saw a dramatic improvement in Manning's workouts last offseason at Duke, and then with the quarterback's passing in the second half of the 2012 season. Manning led Denver to the AFC's best record, 13-3.