Denver airport dedicates Gate B18 to Peyton Manning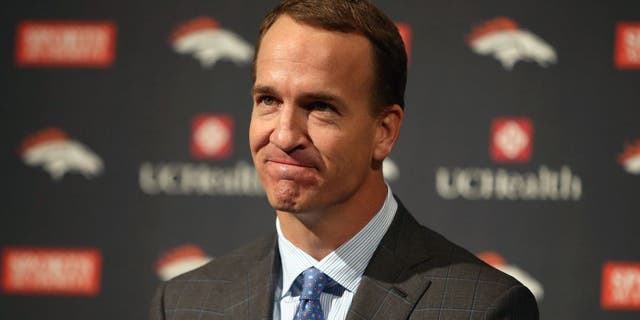 Peyton Manning officially called it a career on Monday, delivering an emotional yet incredible retirement speech in front of a large crowd in Denver. Although he didn't spend the majority of his career with the Broncos, he had a huge impact on the franchise.
In four short years, he led them to the playoffs four times, reaching the Super Bowl twice -- winning in his most recent trip, of course. Bringing Manning to Denver was one of the best moves by John Elway, and the city of Denver will be forever grateful for what Peyton accomplished.
His fellow NFL players and celebrities alike all paid tribute to Manning on Twitter Monday, congratulating him on a great career. Denver International Airport also honored Manning on Twitter, sharing a photo of Gate B18 with the destination reading "P. Manning."
This isn't the first time the airport has paid tribute to Manning. In fact, it's not even the second time. In 2014, it listed "Omaha!" on the flight status board, referencing Manning's famed audible call, of course. The airport did it again this past January ahead of the Broncos' playoff run.