Denny Hamlin's day at Atlanta goes sour in a hurry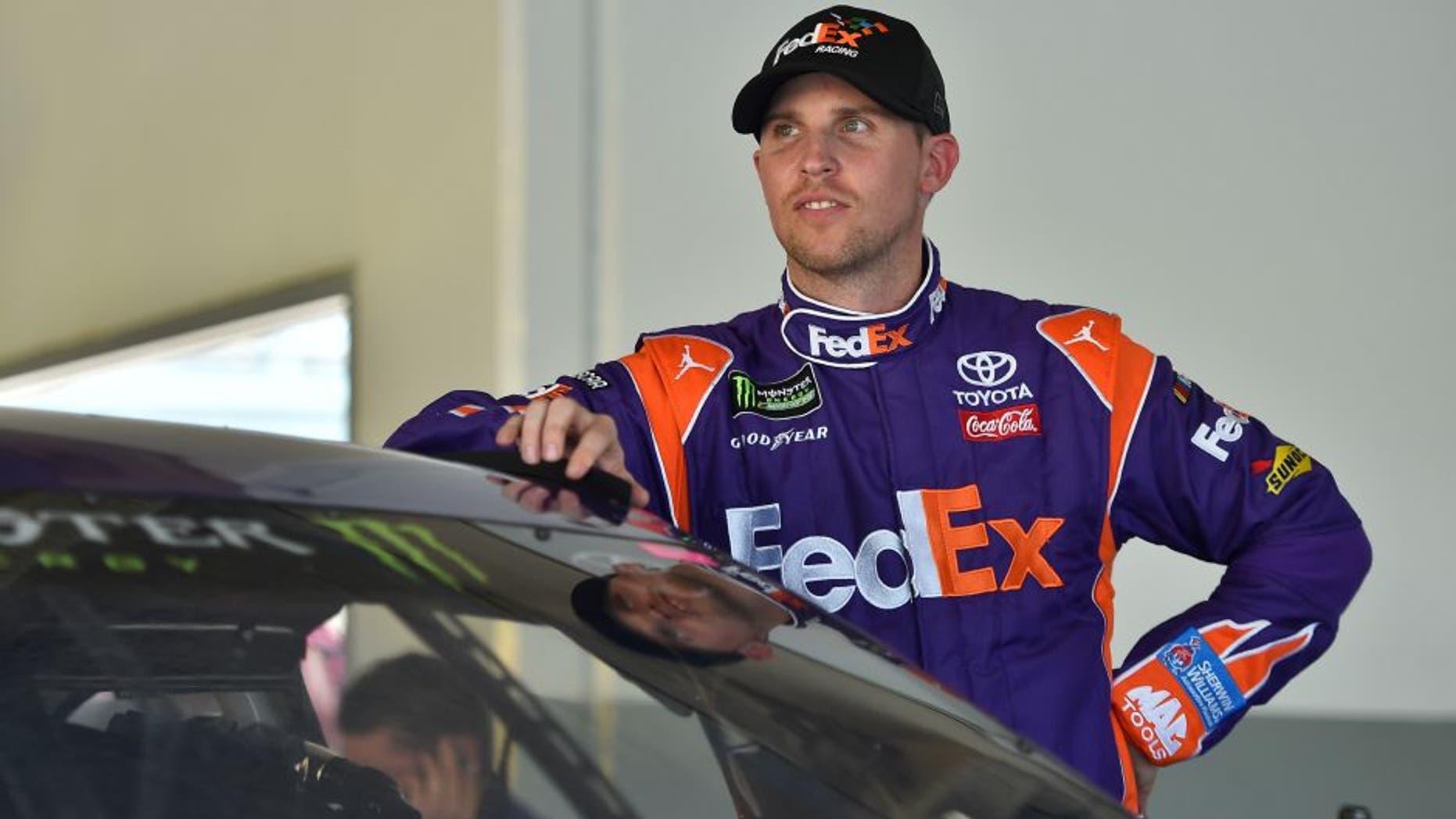 In last week's season-opening Daytona 500, 2016 race winner Denny Hamlin finished 17th, which was best of any of the four Joe Gibbs Racing drivers in the race.
Unfortunately, Sunday's Folds of Honor QuikTrip 500 at Atlanta Motor Speedway turned out to be a huge struggle for Hamlin, who lost a hub in the rear end of the No. 11 JGR Toyota.
At Atlanta, Hamlin completed just 168 laps before heading to the garage for repairs.
And after Kyle Busch and Matt Kenseth finished 38th and 40th in the Daytona 500, this certainly wasn't what JGR was hoping for in Atlanta.
"It looked like a hub burned up," said Hamlin. "That's something totally different. It's a shame for our FedEx team."
But even before the parts failure, Hamlin didn't have the speed he wanted.
"We had a decent car -- top-10 car -- and it's up here hanging out around seventh or eighth all day," said Hamlin, who was allowed to return to the race after a lengthy stay in the garage because he was behind the wall for mechanical repairs. "We kept gaining on them, which is a good thing, but just had a mechanical failure here."
Hamlin's return to the track was short-lived anyway, as he went back behind the wall again with 62 laps to go.