Denny Hamlin suffers heavy damage in wreck at Vegas test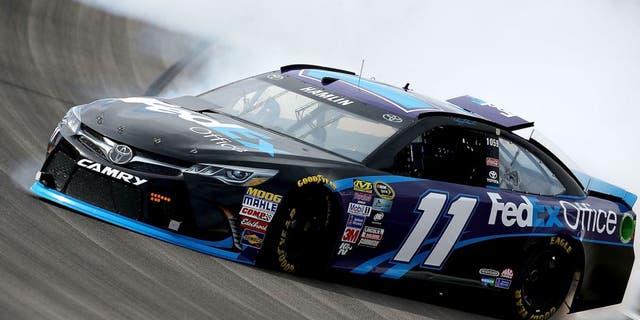 Denny Hamlin's weekend at Las Vegas Motor Speedway got off to a good start when his No. 11 Toyota recorded the second-fastest lap in the first of two test sessions scheduled for Thursday at the 1.5-mile track.
The afternoon took a bad turn for the Joe Gibbs Racing driver, however, when his No. 11 Toyota wrecked in the day's second practice.
The wreck, which resulted in significant damage to the rear of the 2016 Daytona 500 champion's car, will force Hamlin to a backup car for Sunday's Kobalt 400 (FOX, 3 p.m. ET).
Thursday's two test sessions were added to the Las Vegas schedule to give Sprint Cup teams an additional opportunity to shake down the new low-downforce aerodynamic package, which was used for the first time in 2016 last weekend at Atlanta Motor Speedway.