Denny Hamlin offers update on recovery from ACL surgery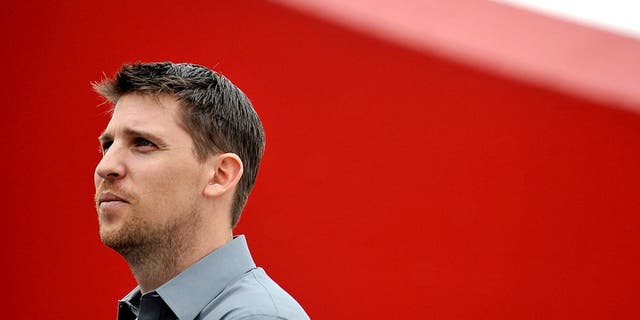 NEWYou can now listen to Fox News articles!
Joe Gibbs Racing driver Denny Hamlin, who underwent successful surgery in November for a torn anterior cruciate ligament in his right knee, said his recovery has finally started to show meaningful progress.
Speaking from Los Angeles, where he was appearing at NASCAR's West Coast Media Day, Hamlin was in good spirits about his recovery.
"The biggest thing is the range of motion has not been very good, and that's kind of behind," Hamlin said. "But we're catching up to being on schedule here. And just in the last seven days, it's amazing how far we've gotten in rehab to getting this thing better."
Hamlin said he'd be ready to go when Daytona Speedweeks begins.
"I'm very confident in two weeks it's going to be a non-issue on track," Hamlin said. "Really for me, it's more like, 'When can I start running again?' That's the biggest hurdle, and mentally we fight through all this (with) not being able to do some of these activities that we use to kind of take racing off our minds."
In 2010, Hamlin had surgery on his left knee. In that procedure, a ligament from a cadaver was used to facilitate the repair. That was not the case this time. "This one was extensively worse than the first," said Hamlin.
Hamlin has finished as high as second in the NASCAR Sprint Cup Series points standings. Last year, he finished ninth and along with his three JGR teammates won multiple races and qualified for the Chase for the NASCAR Sprint Cup.
Now entering his 11th full-time season, Hamlin has won at least one reach in each year so far.