Denny Hamlin fastest in Saturday morning Sprint All-Star Race practice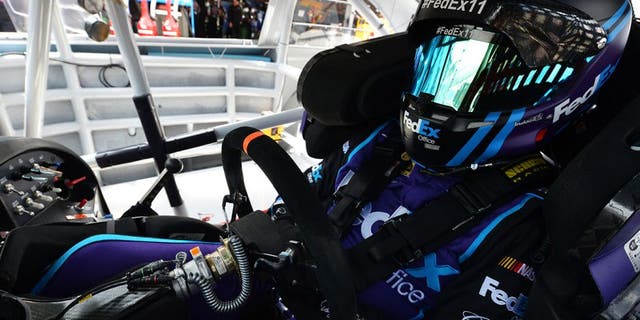 After heavy rains postponed practice for the NASCAR Sprint All-Star Race (FS1, 7 p.m. ET), Denny Hamlin was fastest in a shortened Saturday morning session.
As a result of weepers at the exits of Turns 2 and 4, the red flag was displayed until practice was shortened altogether.
Hamlin's crew chief, Mike Wheeler, made the last-second call to set up the car in qualifying trim, as the No. 11 Joe Gibbs Racing driver posted a fast lap of 191.904 miles per hour.
Joey Logano was second with a lap of 191.306 mph, with Carl Edwards, Jimmie Johnson and Martin Truex Jr. rouding out the top five.