Dennis Bermudez bloodies Rony Jason in victory; calls out Frankie Edgar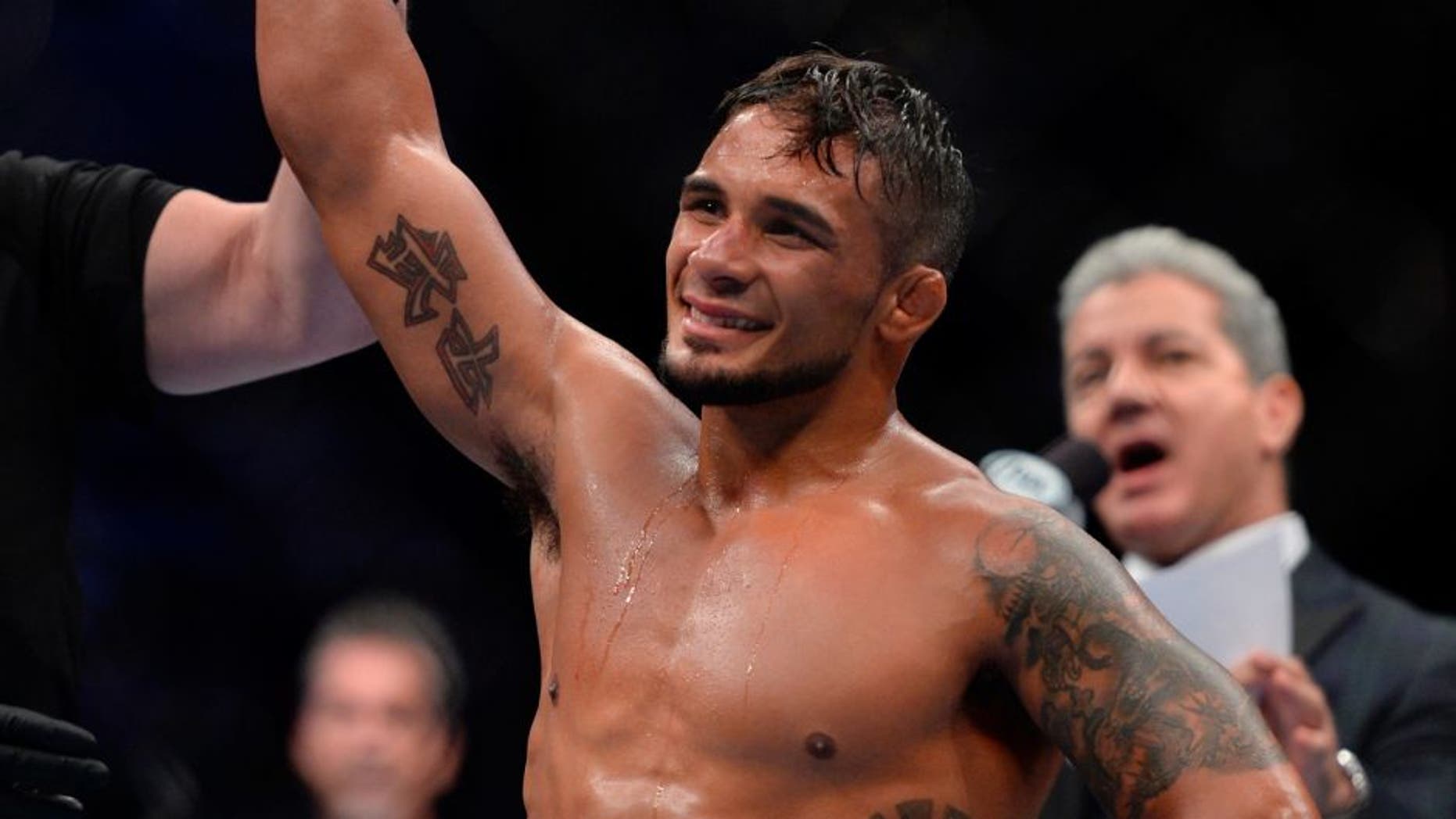 Dennis Bermudez survived a third round scare to hand Rony Jason a unanimous decision loss in the UFC Fight Night co-main event on Saturday night in Utah.
Throughout the first two rounds, Bermudez used his superior wrestling and ground skills to keep the Brazilian on his back, fending off attacks from the top.
The biggest offensive strike of the fight came early in the opening stanza after Bermudez planted Jason with a takedown and then unloaded with a short elbow that sliced across the former "Ultimate Fighter: Brazil" competitor's forehead.
As Jason fended off the offensive onslaught from Bermudez, blood began pouring out of his forehead but the referee allowed the fight to continue without a break and he made it to the end of the round.
While the cut got cleaned up, Jason's fortune didn't change much after that because Bermudez was determined to keep him down on the mat, fighting for air for almost the entire duration of the fight.
Jason's only reprieve came in the third round when he was able to take the fight to the mat and nearly locked up a rear naked choke, but Bermudez survived before hitting a reverse and getting back in a dominant position.
From there it was all Bermudez and the judges agreed giving him scores of 30-27, 30-27 and 30-26 for the unanimous decision victory.
After the fight was over, Bermudez was a man of few words as he immediately called out former lightweight champion Frankie Edgar for a fight at UFC 205, which takes place in New York City this November.
"Frankie Edgar," Bermudez shouted. "November (12), Madison Square Garden, let's go!"