Denard Span supplants Angel Pagan as Giants' CF, leadoff man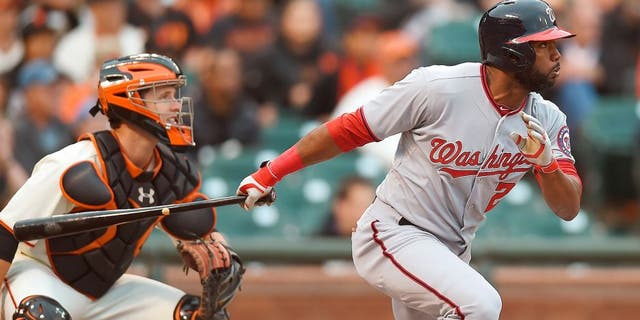 New addition Denard Span has unseated Angel Pagan off his throne as starting center fielder for the San Francisco Giants.
Manager Bruce Bochy told reporters Friday that Span, who was acquired this offseason on a three-year, $31-million deal, will serve as the team's starting center fielder and leadoff hitter on Opening Day.
Pagan has led off for the Giants and started in center for the past four seasons since coming to San Francisco in a trade with the New York Mets.
The 34-year-old Puerto Rican outfielder had made the most consecutive Opening Day starts in center field for the Giants since Hall of Famer Willie Mays' 19-year streak with San Francisco from 1954 to 1972.
Hampered by injuries in 2015, Pagan turned in one of the least productive seasons he's had at the plate in his 10-year career last season. In 133 games, he hit three home runs with 37 RBI, 12 stolen bases, and a .262/.303/.332 split.
His replacement is coming off an injury-filled season as well.
Dealing with a variety of injuries, from a core injury to hip inflammation, Span was limited to 61 games in his eighth major-league season.
In spite of his injuries, Span, who turns 32 at the end of February, pieced together a more impressive performance than Pagan, notching a .301/.365/.431 split with five home runs and 22 RBI in half Pagan's plate appearances.
(h/t NBC Sports)