Demian Maia: Increased anti-doping testing is good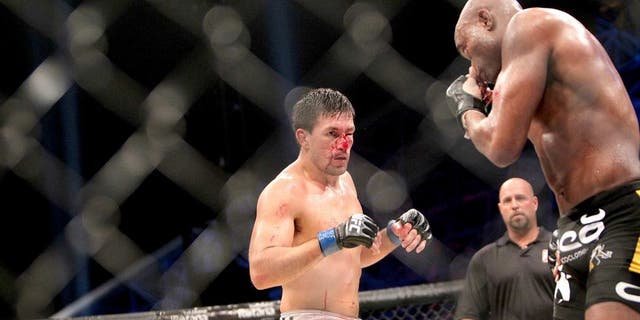 Demian Maia has won four-straight fights, over some of the best young contenders in the welterweight division and has a date with another top 170lber on May 14, when he fights Matt Brown. The Brazilian is hunting for a title shot and believes his close.
At 38 years old, he also believes that he's just now coming into his prime. "I think I'm in the best moment of my career," he recently said.
"It's very hard to think about retiring, because I really like to do what I do and I don't feel my performance getting worse. Everyone has a certain maturity point their bodies reach, and I think I'm reaching that a little older than others.
"The day I stop enjoying what I do, I might stop. I don't do this to show off, to be noticed or anything like that. The pleasure I get from it comes from training and learning new stuff. Just to be there and do what I like."
The former middleweight title-challenger went on to say that he's adjusted to welterweight. The Brazilian jiu-jitsu master is also happy to be competing at a time when drug testing has become more frequent, thanks to the UFC hiring USADA to test its athletes. "I feel good, with no serious injuries and very adapted to the weight," Maia continued.
"This new anti-doping stuff is really good, because it will benefit the most technical fighters, not the strongest or most explosive ones. That will earn me some more time in the sport. I hope this is not my prime, I hope I can still grow and that my prime is still ahead of me, but frankly, I can't think about that."