Demetrious Johnson easing off training in anticipation of spring return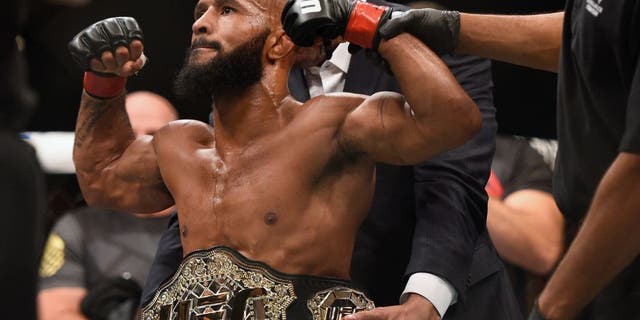 After successfully defending his world flyweight title in September against John Dodson, champion Demetrious Johnson hoped to return to action by January or February. As such, "Mighty Mouse" recently told UFC Tonight that he's been in training camp for the past four weeks.
Now that he isn't getting his desired January or February fight date, he told UFC Tonight that it is more likely that he'll end up next putting his belt on the line in April. According to the UFC Tonight report, all signs point to wrestling Olympic gold medalist Henry Cejudo being Johnson's next challenger.
Cejudo is an undefeated 10-0 in his pro MMA career, and has won four straight UFC bouts. The wrestler would seem to be next in line for the title shot but has also said he won't fight in Nevada -- home of some of the UFC's biggest bouts, historically -- until Nick Diaz's strange suspension is adjusted.
No official announcement regarding Johnson's next fight and who will challenge him has been made by the UFC. It is always interesting, however, to learn what is on the champion's mind, and what he expects to happen.