Demaryius Thomas' mom got the game ball from Broncos-Steelers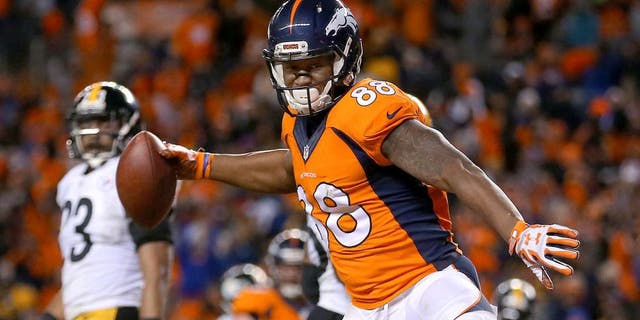 Sunday was an extraordinarily special day for Broncos receiver Demaryius Thomas and his family.
Sure, Denver beat the Pittsburgh Steelers to get to the AFC title game and put the Broncos one win away from the Super Bowl. That's nice, but it wasn't what made Thomas' day.
What made Sunday so great for Thomas was having his mom at the game. Katina Smith spent 15 years in prison for drug trafficking, so the Steelers game was the first time she'd ever seen her son play. "It's very special," Thomas said after the game, according to ESPN. "She came out, got to see us win a game, her first time here, her first time seeing me play. It felt great, a really special feeling."
That wasn't all, though. Not only did Smith get to see her son, she also got the game ball to commemorate the occasion. After Peyton Manning took a knee on the final play, he gave the ball to Thomas so he could then give it to his mom.