DeMarcus Ware's Super Bowl ring reportedly was taken in Monday night burglary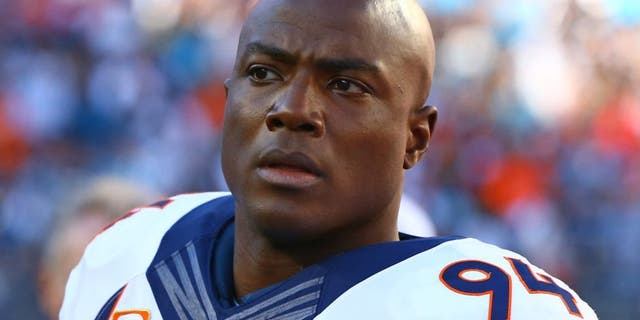 NEWYou can now listen to Fox News articles!
The Denver Broncos came away with a huge win on Monday night against the Houston Texans, but it wasn't all good for everyone on the team. Veteran pass rusher DeMarcus Ware returned home after the game to find his house burglarized.
Fortunately, he has hidden cameras set up throughout his home and they caught the culprits on tape, but that hasn't yet returned one of his most prized possessions: his Super Bowl 50 ring.
According to the Denver Post, Ware's championship ring was among the valuables taken, though police haven't specified what else is missing.
"After a great win, came home to find my house was robbed," Ware said in a tweet Tuesday. "Never about the material things for me but my safety. Thank God for hidden cameras."
The Denver Police Department posted this on Twitter, offering up to $2,000 for anyone who can identify the men on camera.
Of course, Ware's ring is replaceable and the team will happily take care of that, but there's a chance he'll never get his original back. Hopefully the community will rally and find the men who robbed Ware's home.