DeMarcus Ware's lingering back issue is already bothering him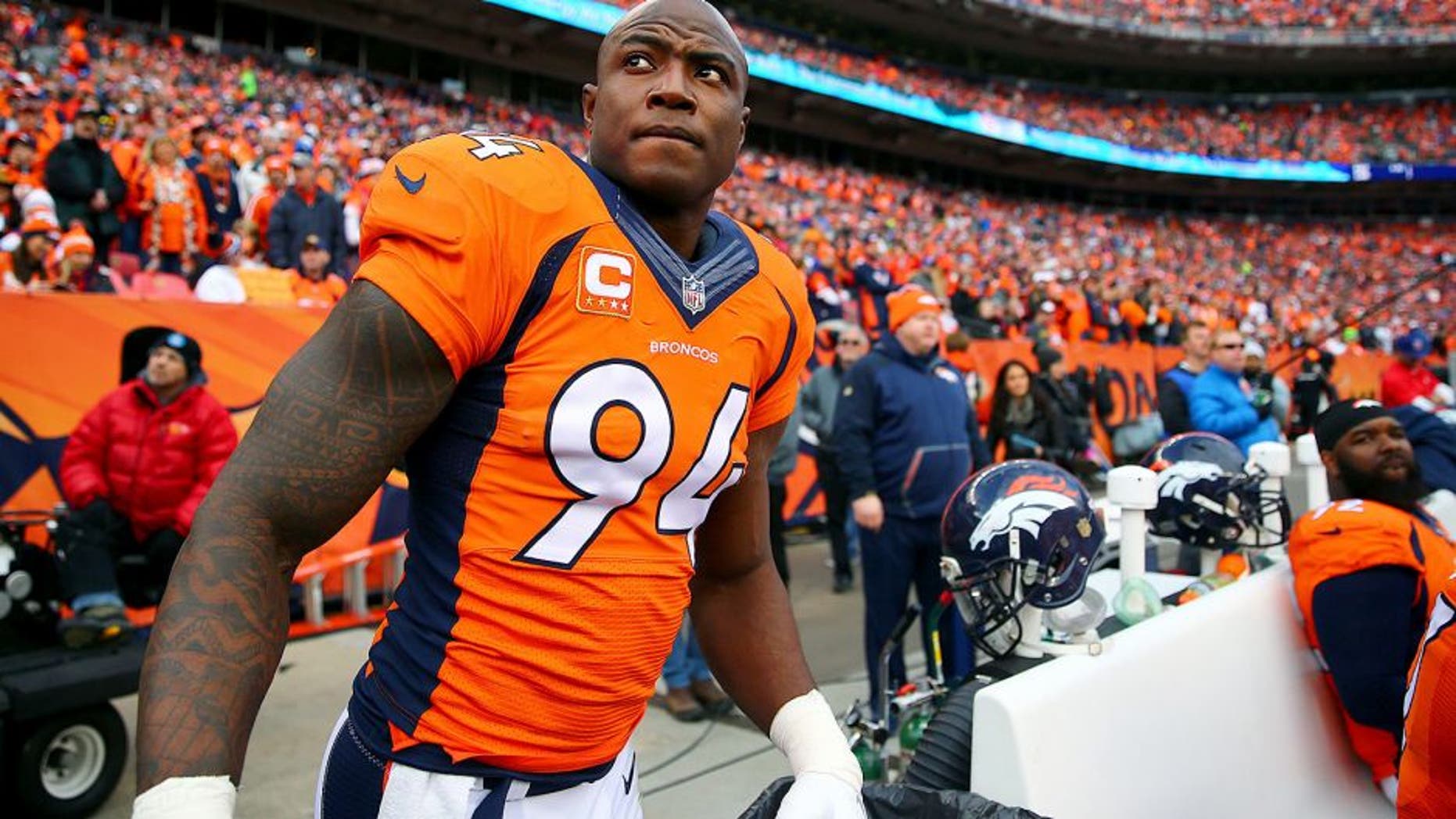 The Denver Broncos have a major question mark at quarterback, and now it appears there's some concern on defense. DeMarcus Ware, who missed five games with a back injury last season, was held out of the first day of OTAs because of a back issue.
"I would tell you it's probably more preventative than anything,'' Broncos head coach Gary Kubiak said Tuesday, via 9 News in Colorado. "He's going to be a day-to-day participant. I'm going to have about 10 guys that are going to go every other day. We'll probably make decisions on DeMarcus day to day on how he's feeling."
Despite the back issues, Ware was a key member of the Broncos stifling defense last season. He had 7 1/2 sacks in only 11 games, helping the Broncos allow the fewest yards per game last season. He was dominant before his back began acting up, accounting for 4 1/2 sacks in his first four games before missing Week 6 against the Browns due to his back flaring up.
Ware had a sack in each of his next two games after returning but then his back went out again, forcing him to miss four more games. He's been dealing with a bulging disc since earlier in his career with the Cowboys.
Ware and Super Bowl MVP Von Miller were not on the field Tuesday. Miller is still holding out hope that he can land a long-term deal with the club.