DeMarcus Ware seems to be enjoying his golf-filled New Zealand vacation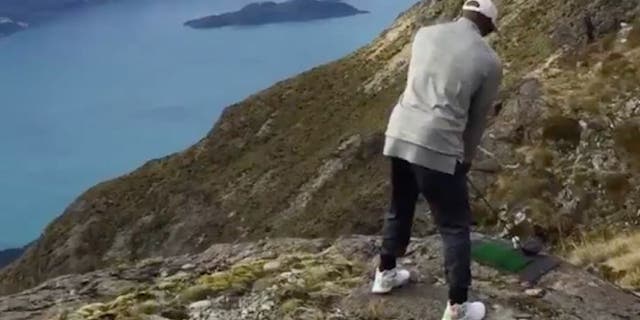 DeMarcus Ware has had quite the eventful 2016. It started with a Super Bowl ring, which was followed by the restructuring of his contract to remain with the Broncos. Now, he's vacationing in New Zealand, and it looks like he's having a blast.
His latest adventure took him to the top of a mountain via helicopter, where he drove a golf ball off of it. Ware claims he's ready for the Masters, even though his swing could certainly improve.
Just two days ago, Ware played Jack's Point in Queenstown, which featured some incredible views of the New Zealand landscape.
In addition to riding helicopters and playing golf, Ware has gone on a safari, too.
All of this has come just over a month after Ware adventured to South Africa, where he experienced many of the same things. Needless to say, the 33-year-old linebacker is enjoying his offseason more than most players.
It hasn't been without work, though. Ware hasn't skipped out on hitting the gym despite being out of the country.