DeMarcus Cousins gets physical with Bulls assistant coach during argument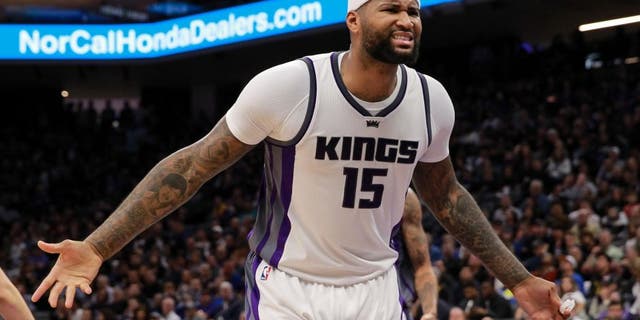 Mount Boogie (a.k.a. all-star center DeMarcus Cousins) hath erupted.
On Monday night, despite a valiant comeback, the Sacramento Kings were defeated by the Chicago Bulls 112-107. At the end of the third quarter, tensions rose as former Kings player/current Bulls point guard Rajon Rondo engaged referee Leroy Richardson with rigorous disagreement regarding a call that went against Chicago.
What ensued was chaos -- watch as Cousins enters the fray and gets physical with a Chicago Bulls assistant coach:
Cousins was assessed a technical foul for the act, and remained in the game -- that is until the final seconds, when Mount Boogie blew its top and got ejected for insubordination:
Cousins' second technical foul was his 16th of the season (it's only February!), thus, per NBA rules -- the Kings all-star will be suspended for the team's next game vs. Boston unless one of the two are rescinded on Tuesday by the league office.
Remember when Boogie wanted the refs to eject everyone on the court during the game vs. Golden State?
Well, he got his wish.