DeMarco Murray was '95 percent sure' he was headed back to Cowboys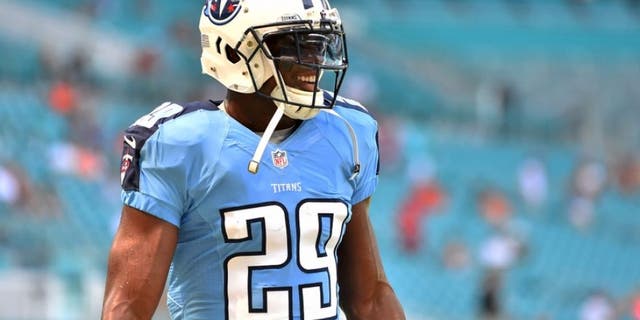 DeMarco Murray says he was "95 percent sure" he was returning to the Dallas Cowboys this past offseason, before the Philadelphia Eagles traded him to the Tennessee Titans instead.
"It was like 95 percent sure I was going to come back there," Murray told the Fort Worth Star-Telegram this week. "I have a lot of respect for those guys -- €" the Jones family, Will [McClay], Coach [Jason] Garrett obviously and [Tony] Romo and Wit [Jason Witten], all those guys. I still consider them a great franchise, and they're great friends of mine.
"I was very close to going back there. There were some things that fell through and just didn't happen. I think everything happens for a reason. I'm here [in Tennessee], and I'm supposed to be here. They've got a pretty good young back over there as well."
A deal with Dallas was "close," a team source told the Star-Telegram, but the Eagles preferred to deal Murray to a team outside the division and sent him and his $42 million contract to the Titans in a swap of fourth-round picks. The trade ended his Eagles career after just one disappointing year in which he rushed for just 702 yards and six touchdowns while failing to fit in Chip Kelly's offense.
Murray, who led the NFL with 1,845 yards and 13 TDs for the Cowboys in 2014, has played like his old self in Tennessee, ranking second in the league with 461 yards. And he's admired what the Cowboys' "pretty good young back" has done from afar. Ezekiel Elliott, whom Dallas drafted after failing to land Murray, is leading the NFL in rushing with 549 yards and five TDs.
"He's doing well," Murray said. "He's very elusive. He's very fast. I didn't know he was that fast, but he turned on the jets. He's doing well for them. Those guys are blocking well for him. I wish them a good year as well."