DeMarco Murray doesn't regret leaving Cowboys for Eagles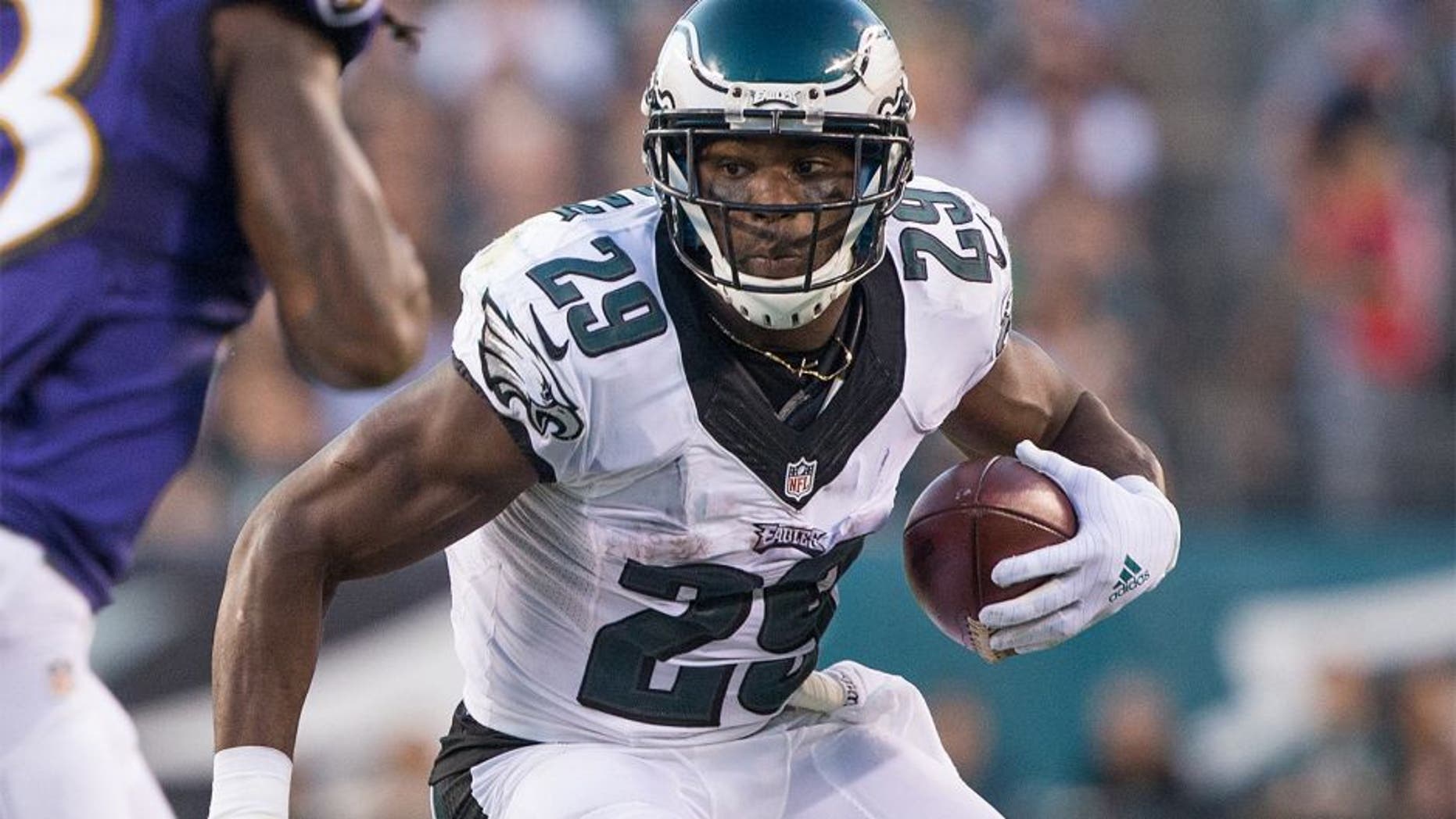 DeMarco Murray will treat his return to Dallas like any other game. Bill Streicher USA TODAY Sports
Philadelphia Eagles running back DeMarco Murray is averaging just 3.5 yards per carry in his first season with the team, after leading the NFL in rushing with the Dallas Cowboys in 2014, but the veteran running back claims that he has no regrets about his decision.
Earlier this week, Cowboys vice president Stephen Jones told reporters that he had no regrets letting Murray sign with the Eagles in free agency.
"That is his team, that is their team. They have done a good job and I don't have any regrets. There [are] no regrets on my part and no regrets on their part," Murray said to Eagles reporters when asked about Jones' comments, per NJ Advanced Media. "I respect those guys. Great organization, spent a lot of time there, but I'm here now."
Murray will be returning to Dallas for the first time as a member of another team this Sunday night. He spent the first four years of his career as a Cowboy. In spite of all this, Murray claims that he won't treat this game any differently.
Nah, I don't think it will be," Murray said. "I spent a lot of time there, but I'm here now. This is where I've been. I'm sure emotions get high for a lot of people, but it's just another game."