DeMar DeRozan practiced until 1 a.m. before Game 4 to prepare for LeBron James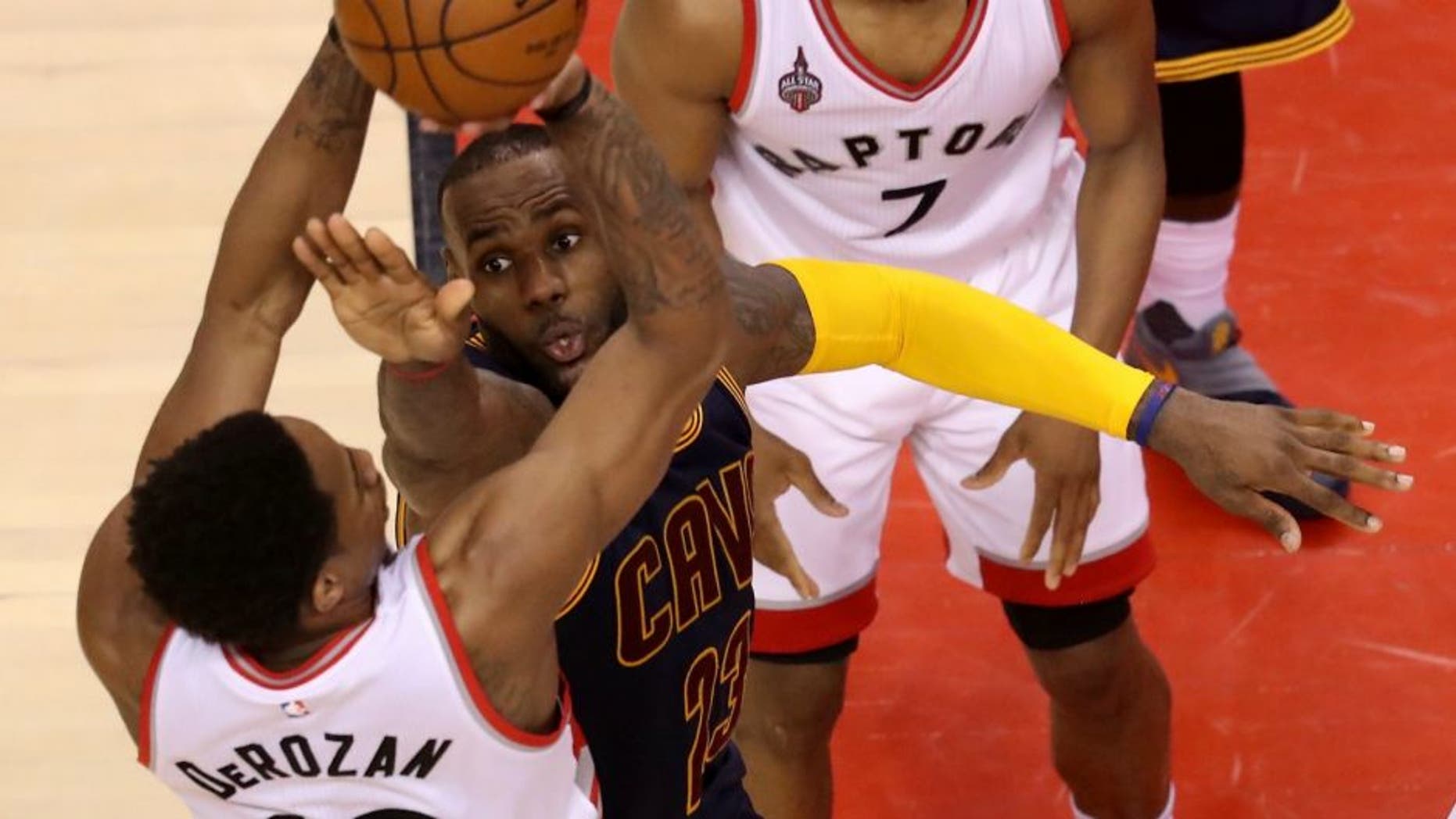 Heading into Game 4 of the Eastern Conference Finals, with his Toronto Raptors trailing 2-1, DeMar DeRozan knew the Cleveland Cavaliers would likely stick LeBron James on him for the rest of the series.
Toronto's leading scorer dropped 32 points on only 24 shots in a season-saving Game 3 victory, and had made 49.2 percent of his field goals against Cleveland up until that point. Clearly a problem too large for Cavaliers guard J.R. Smith to handle, James was expected to assume those duties in Game 4, and DeRozan prepared by firing up shots in the Air Canada Center until 1 a.m. on Sunday night (via cleveland.com):
DeRozan worked up a sweat, shooting close to a thousand shots for about two and a half hours and didn't exit the arena until 1 a.m., cleveland.com has learned. The session placed heavy emphasis on scoring assertively and promptly.
Although DeRozan won't admit it, sources close to the team informed cleveland.com that this particular workout happened because he had a feeling LeBron James would be defending him in Monday's Game 4 of the Eastern Conference Finals.
It worked. DeRozan again scored 32 points, but needed one fewer shot attempt than in Game 3 to do so. He was huge down the stretch, flinging darts at the rim whenever Toronto craved a bucket.
The Raptors now find themselves tied with the Cavaliers in a matchup just about everyone expected to be over by now; DeRozan's rediscovery of the offensive skills he seemingly mastered during the regular season is partly why.
To make life easier for their offense, the Raptors screened inferior defenders onto DeRozan, switching James off to a different assignment and letting Toronto's aggressive guard attack in isolation. Cleveland will be ready for this strategy in Game 5, but plenty of damage has already been done. The Cavs no longer have any margin for error, and DeRozan's early morning workout is a big reason why.