Delanie Walker 'a little bitter' about Pro Bowl snub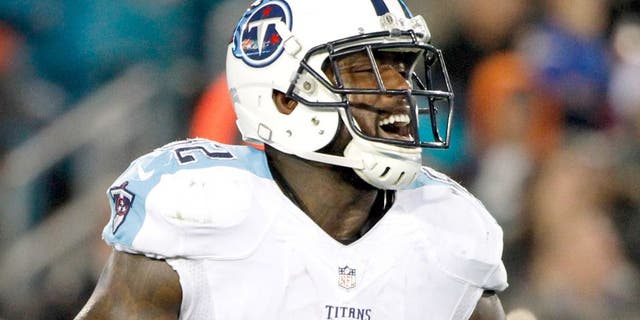 Tennessee Titans tight end Delanie Walker said he was 'a little bitter,' but unsurprised at not being selected to the Pro Bowl.
Walker wasn't among the four tight ends selected for the Jan. 31 game in Hawaii, despite leading the NFL in receptions at his position with 76.
Via Tennessee's official website:
Rob Gronkowski of the New England Patriots, Travis Kelce of the Kansas City Chiefs, Greg Olsen of the Carolina Panthers and Tyler Eifert of the Cincinnati Bengals were the tight ends selected ahead of Walker.
The 10-year veteran said he was unwilling to do the type of things that might raise his profile around the league
Walker was selected as first alternate and if any of the four players chosen for the game drop out, he will be named to the team. Walker said if he gets the chance to play, he'll make the trip to Hawaii.