Defensive issues frustrate Melvin in A's loss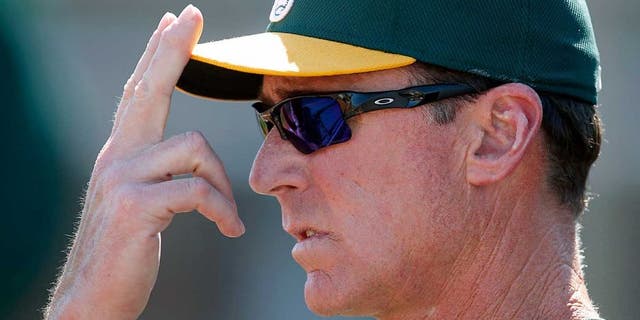 Playing the red-hot Toronto Blue Jays is tough enough right now - the Jays' explosive offense doesn't need additional help.
That's why Oakland Athletics manager Bob Melvin sounded so frustrated after Tuesday night's game, in which his A's committed two pivotal errors in the second inning en route to a 4-2 loss.
After the game, Melvin didn't hold back expressing his thoughts to MLB.com's Jane Lee: "That might be the worst inning we've played this year. And we've had some bad defensive innings. But all the way around, we basically gave them the whole inning. It should have been a different kind of game if we'd played any kind of defense that inning."
The 'tough luck loser' thanks to the A's defensive miscues was right-hander Kendall Graveman, who wound up leaving in the fifth inning having already thrown more than 100 pitches.
Melvin commended his young pitcher for his effort, even in a short outing: "That was a bad fate for Kendall. Kendall pitched a lot better than what he ended up getting and then ended up having to come out early because of the pitch count."
Defensive inefficiency has been a major problem with the 2015 A's, and it reared its ugly head once again on Tuesday.