Dee Ford showed signs of progress in Chiefs second preseason game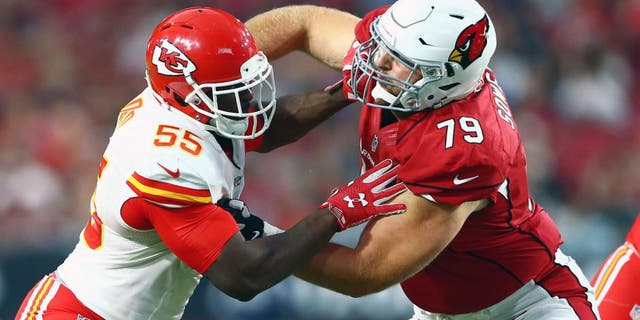 Dee Ford might've cracked his rib on a gruesome play against the Seattle Seahawks.
He appears ready to return the favor all autumn. Ford is finally making the kind of plays that made him a first-round Chiefs pick.
"He made plays," head coach Andy Reid told a conference call of reporters over the weekend. "Actually, before the play he got hurt he had a nice play and made a nice tackle."
Against any other quarterback, Ford would've tallied a sack too. The Auburn product leapt over a poor cut block attempt and nearly sacked a scrambling Russell Wilson.
Wilson escaped -- but Reid expects big plays won't escape Ford in his second NFL tour.
"For the most part he kept him in the pocket and there was pressure," Reid said. "In the run game, I thought he held his own in the run game. I really thought overall, he did a good job."