Debra Van Horn, gymnastics trainer who worked with Larry Nassar, arrested at Texas airport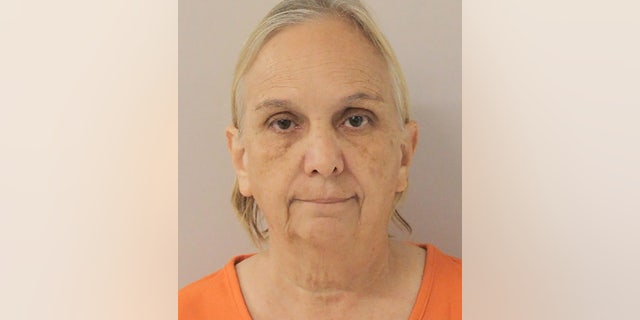 A former USA Gymnastics trainer was arrested in Texas this week and charged in connection with disgraced former sports doctor Larry Nassar, who was convicted of molesting gymnasts for nearly two decades.
Debra Van Horn, 63, was detained Thursday by Homeland Security officials at George Bush Intercontinental Airport in Houston after she arrived on a flight from China, the Houston Chronicle reported, citing a news release from the Walker County district attorney's office.
Van Horn was formally charged with one count of second-degree sexual assault of a child in June, and she returned to the U.S. to answer the accusations, the paper reported.
"Ms. Van Horn is returning to the United States to answer these false accusations and clear her impeccable name and reputation," Van Horn's attorney, Emily DeToto, told the paper. "Ms. Van Horn is charged as a 'party, under the law of parties.' That's just a fancy way of saying, 'guilt by association.'"
Van Horn worked with Nassar at Karolyi Ranch, a gymnastics training facility in Texas.
One accuser, Mattie Larson, testified during a sentencing hearing in January that Van Horn "would be in the room many of the times Larry abused me. If a trainer, a professional trainer, doesn't say anything about it, I should trust her. At least that's what I thought."
The allegations against Van Horn, who worked for USA Gymnastics for 30 years, marked her as the first person other than Nassar to be charged in direct connection with his alleged assaults.
Nassar faces six counts of second-degree sexual assault of a child in Texas.
He was sentenced in February to 40-125 years behind bars after he pleaded guilty to assaulting seven people in Michigan for more than a decade. The sentencing came after a week-long court hearing, during which more than 150 accusers shared emotional statements detailing the abuse.
Nassar was previously sentenced to 60 years in federal prison for child pornography crimes.
Van Horn was booked into the Walker County Jail on a bond of $20,000. Her first court appearance is set for Sept. 24.
Fox News' Elizabeth Zwirz and the Associated Press contributed to this report.