DeAngelo Williams couldn't care less about the Patriots' plight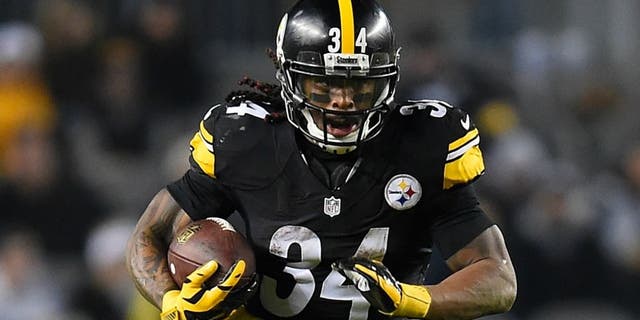 NEWYou can now listen to Fox News articles!
Don't expect anyone to feel sorry for the New England Patriots as they prepare to play their first four regular-season games without suspended QB Tom Brady. And that is especially true when it comes to their rivals.
Take Pittsburgh Steelers running back DeAngelo Williams, for example. When asked about the challenges facing the Patriots, he expressed absolutely no sympathy.
"I am glad they got problems. I don't care," Williams told the Pittsburgh Tribune-Review. "Everybody has their problems, and I am glad they have theirs."
In fact, Williams seemed almost confused as to why anything happening in Foxborough would be at all relevant to his Steelers.
"I don't know why everybody thinks that affects us," Williams said. "We don't care. You think Big Ben wants to beat a Brady-less team? That proves nothing to him."
The Steelers host the Patriots in Week 7 this season, which will be Brady's third game back in action.