DEA investigating Lionel Messi's foundation for possible Mexican cartel ties, report claims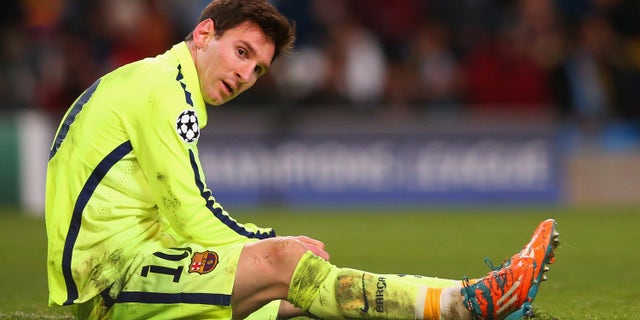 The U.S. Drug Enforcement Administration is investigating soccer star Lionel Messi's charity events, Messi and Friends, for possible ties to a Mexican drug cartel, reports claim.
According to Spanish newspaper El Mundo, Messi's charity, which organizes charity soccer games throughout Latin America and the United States, is suspected of laundering money to the Valencia drug cartel, an offshoot of the brutal Sinaloa criminal enterprise.
The Leo Messi Foundation raises money for children with medical issues. Some of the best soccer players in the world volunteer their time to play for charity games.
According to El Mundo, investigators are also looking into the possibility that some players, including Messi's Barcelona teammates Jose Manuel Pinto, Dani Alves and Javier Mascherano, may have been secretly profiting from the charity matches and failed to pay taxes on their income.
The DEA would not comment on the investigation. But reports say money the charities raised never reached the non-profits it pledged to help and instead went to the drug cartel.
Messi, arguably the world's best soccer player, has not commented on the allegations.
According to El Mundo, a second investigation by the DEA is also focusing on concert tour organizers for Mexican ranchera singer Vicente Fernandez that also had ties to the Valencia drug cartel.
This is not the first time Messi has been under investigation. Last October, the Argentine captain was ordered to stand trial for tax evasion after he and his father, Jorge Messi, who manages his money, were accused of hiding $6 million in taxes from the Spanish government. Messi and his father later paid back taxes and interest, but he could still face up to six years in prison if convicted.
Like us on Facebook
Follow us on Twitter & Instagram