DE Clemons see reserve role with Jaguars as opportunity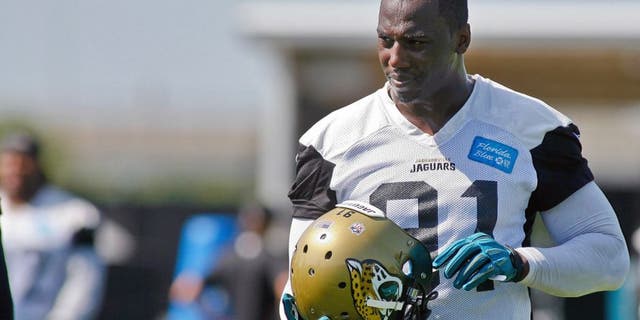 With the injuries the Jacksonville Jaguars have suffered at the pass-rushing Leo position, it's somewhat of a surprise the team elected to elevate second-year defensive end Chris Smith to the starting lineup after the latest starter, Andre Branch, was injured last week against the Detroit Lions.
After all, the Jaguars have a proven veteran on the roster in veteran Chris Clemons, who started all 16 games last season and recorded eight sacks. But the team signaled this week that Clemons will primarily be used on third downs, and he won't be a starter, no matter the injury situation. Jacksonville is also operating without first-round pick Dante Fowler Jr., the projected starter who tore his ACL in May.
For Clemons, being a backup offers a chance to be more effective in getting to the quarterback.
"We did a study during the offseason and if I wasn't playing as many snaps on first and second downs, my production did go up as far being a pass rusher,'' Clemons said, per Vito Stellino of the Florida Times-Union. "It's something that (head coach) Gus (Bradley) and Washer (defensive line coach Todd Wash) and (general manager) Dave (Caldwell) wanted to look at and see if that would help. It would be getting the sack total up being fresher on third downs. We looked at it during the offseason and Wash called me and talked about it and I told him I was OK with it.''
Clemons, who sat out the voluntary portion of Jacksonville's offseason program and missed the early part of training camp, played his first preseason game last week against the Lions. The 12-year-veteran said he's still working towards being ready for the season-opener Sept. 13 against the Carolina Panthers.
"I don't think anybody is where they want to be,'' Clemons said. "We've still got two weeks left before the season starts and everybody is still grinding. I'm looking forward to week one. Right now, I'm still in a grind mode and getting myself prepared to play week 1 and staying healthy throughout the season and being productive.''
(h/t Florida Times-Union)