Daytona boss Joie Chitwood proud to sweat the small stuff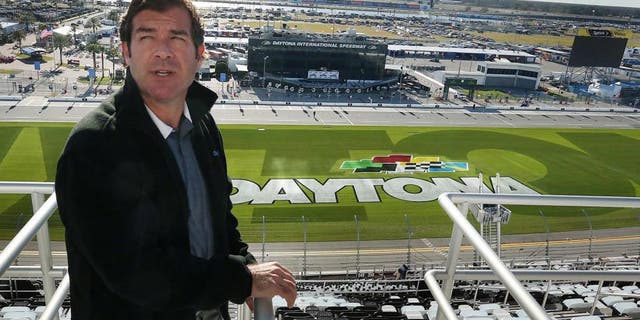 Daytona International Speedway president Joie Chitwood said Tuesday morning that he is facing the same dilemma as people who custom-build a new home from scratch: Getting those last few details just right.
For the last two-and-a-half years, Chitwood has overseen the $400 million Daytona Rising project, a virtual reinvention of the venerable track, which opened in 1959. So far, it's drawn rave reviews from fans and competitors, but Chitwood isn't quite satisfied yet.
"We are focusing on the last 2 percent," said Chitwood during Tuesday's Daytona 500 Media Day. "If the last 2 percent isn't quite right, we're struggling with how we deal with that -- whether that color wasn't just right, or that door lock doesn't work. When, in essence, the fans are blown away by just 50 percent of the project.
"And 98 percent of the project is phenomenal," said Chitwood. "We're having a tough time not focusing on the 2 percent because we've lived it for the last two-and-a-half years, so telling the team -- and I'm probably the worst offender -- 'Enjoy the moment, we're doing something special and unique and no one's ever done this before.' We've truly transformed our sport with the creation of the world's first and only motorsports stadium, but I think our team is having a tough time seeing the forest through the trees. We just want every little piece just right."
But they should be proud. The new Daytona really is something remarkable to behold.
"The response from the fans from the Rolex 24, the Sprint Unlimited has been off the chart," Chitwood said. "Truly off the chart. Great letters, great e-mails. And I expect the same this weekend after we run a fantastic 500."