Davis leads Pelicans past Timberwolves, 123-109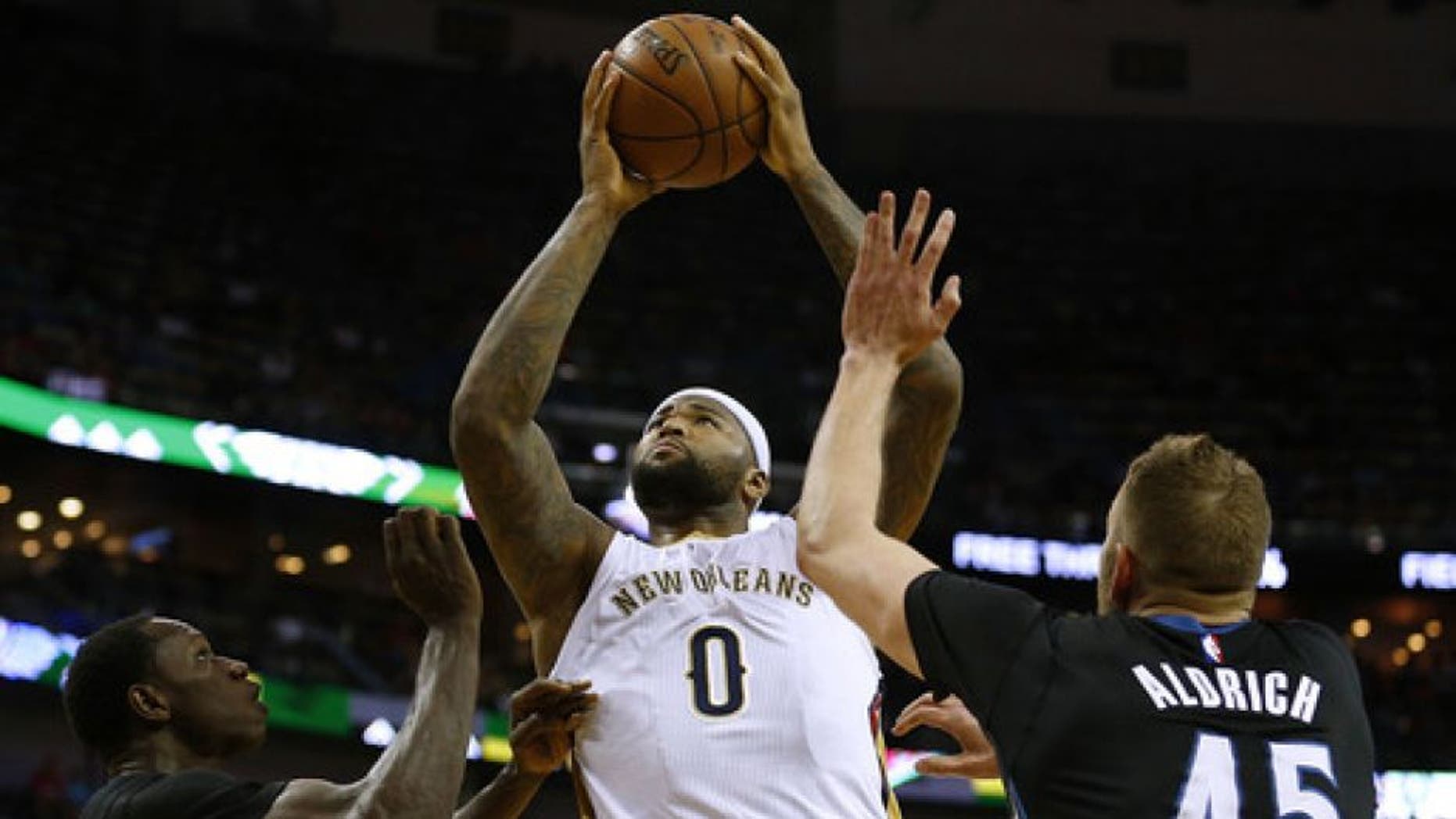 NEW ORLEANS (AP) Anthony Davis had 28 points and 12 rebounds, and the New Orleans Pelicans beat the struggling Minnesota Timberwolves 123-109 on Sunday.
DeMarcus Cousins added 15 points and 11 rebounds in his return from a one-game absence because of left knee and rib soreness. Reserve guard Jordan Crawford scored 22 points in 21 minutes for the Pelicans, who have won four of five. Jrue Holiday had 21 points, shooting 4 of 5 from 3-point range.
Karl-Anthony Towns scored 33 for the Timberwolves, who lost their third straight. Andrew Wiggins added 25 points and reserve Shabazz Muhammad had 20 for the Minnesota. Ricky Rubio chipped in with 10 points and 14 assists for the Wolves, who built a 13-point lead in the second quarter only to fade late as New Orleans closed the game on a 21-10 run.