David Wright says Yoenis Cespedes wasn't a bad teammate and wants him back with the Mets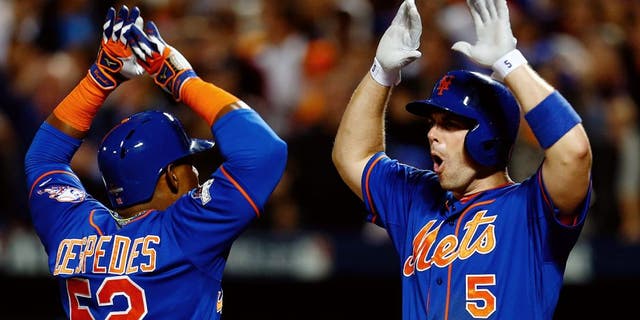 David Wright doesn't want to hear any more about how Yoenis Cespedes supposedly was a difficult teammate -- and the New York Mets captain wants the free-agent outfielder back with the team.
"I will put my name behind the statement that Yo' was a good teammate on the field and a great teammate off the field," Wright told the New York Daily News on Friday. "And I hope we find a way to bring him back."
Earlier this week, Ken Rosenthal wrote on Cespedes at FOXSports.com that "the Mets would need to tolerate some of his diva-like tendencies -- 'not taking batting practice, not hustling during games at times and constantly smoking cigarettes between innings,' according to the New York Daily News' John Harper."
Though he trusts general manager Sandy Alderson to do what's best for the club, Wright said it would be disheartening to see Cespedes go to the National League East rival Nationals, who reportedly have offered the slugger his best deal so far.
"I am competitive and want us to sign all the great players we can," Wright told the Daily News. "That month or six weeks Yo' had with us was unbelievable, one of the greatest things I've ever seen in baseball. You certainly do not want to see him go to a division rival."