David Robinson's son is Notre Dame's new student body president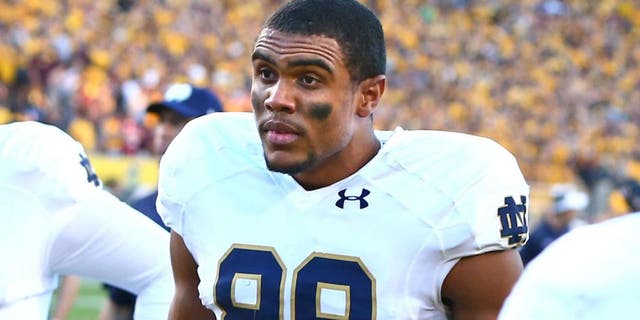 Corey Robinson, a wide receiver at Notre Dame and the son of NBA great David Robinson, has won his bid to be student body president.
Robinson, a junior, teamed with sophomore running mate Becca Blais and faced two other tickets in the election.
"It feels very humbling to be able to be announced the president and vice president of Notre Dame. It's (definitely something) we've been dreaming about for a long time, and to be able to be here and lead the student body is just something I am very thankful for," Robinson told the school newspaper, The Observer.
Robinson had 16 catches for 200 yards and a touchdown for the Irish in 2015. As a sophomore, he tallied 40 catches for 539 yards and five TDs. He has said he'll remain a member of the football team.
But in the meantime, he and Blais will work on fleshing out a team that will help them lead the student body when they take office on April 1.
"Campaign season's exhausting, but now we can finally start assembling our team and get ready to really make some of our policies and ideas real," Robinson said.
(h/t The Observer)