David Ortiz, former Red Sox slugger, wounded in Dominican Republic bar shooting
Former Boston Red Sox slugger David Ortiz was hospitalized Monday after being wounded in an ambush at a Dominican Republic bar, authorities said.
Ortiz was at the Dial Bar and Lounge in Santo Domingo on Sunday night when a gunman approached from behind and shot him at close range, Dominican National Police Director Bautista Almonte said.
SEATTLE MARINERS' MITCH HANIGER SUFFERS RUPTURED TESTICLE AFTER FOUL BALL TO GROIN
Police said Ortiz was taken to a hospital where he underwent surgery and was in stable condition.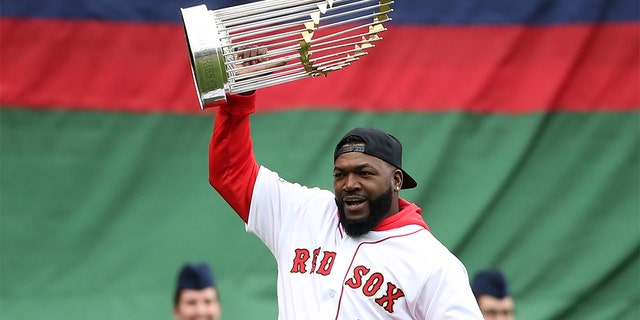 Leo Ortiz, the 10-time All-Star's father, told reporters his son was out of danger and there was no damage to his major organs. He said he has no idea why someone would shoot his son.
"He is out of surgery and stable; he is resting," Leo Ortiz said. "Big Papi will be around for a long time."
According to TMZ Sports, Ortiz told doctors: "Please don't let me die. I'm a good man."
KEUCHEL, BRAVES REACH 1-YEAR DEAL FOR ABOUT $13M
The Red Sox released a statement on Ortiz, saying they offered his family "all available resources to aid in his recovery" and they will continue to keep them in their hearts.
The alleged gunman was captured and beaten by a crowd of people at the bar, Bautista said. He said police are waiting until the man undergoes treatment for the injuries he suffered at the hands of the crowd before questioning him. The man's identity wasn't released.
Investigators were still trying to determine whether Ortiz was the intended target. Two other people were wounded in the shooting, including TV host Jhoel Lopez. Ortiz and Lopez were wounded by the same bullet, authorities said.
Lopez suffered non-life threatening injuries. The third person wasn't identified and their condition wasn't released.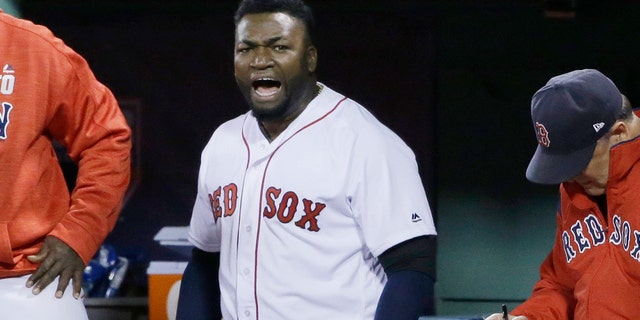 CLICK HERE TO GET THE FOX NEWS APP
Ortiz, a three-time World Series champion, retired in 2016. He now works for the Red Sox in a variety of capacities.
He hit 541 home runs over his 20-year career. He also played for the Minnesota Twins.
The Associated Press contributed to this report.