David Ortiz in hot water for sympathizing with sluggers accused of domestic abuse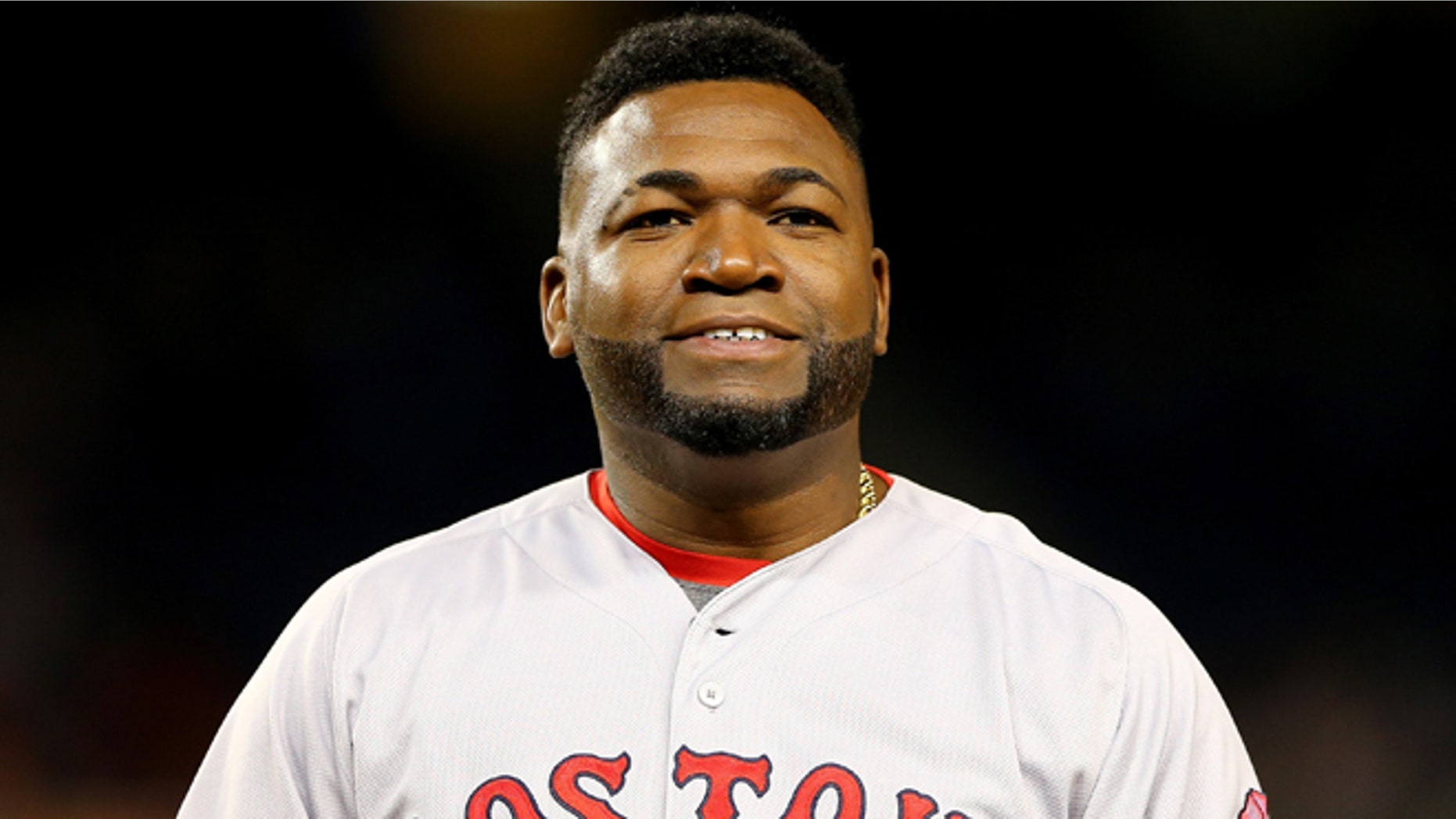 "These are good guys," David Ortiz told USA Today recently. "I feel so bad for them."
The slugger was referring to José Reyes, Yasiel Puig and Aroldis Chapman – all major league players who have gotten into legal jams recently with allegations of domestic abuse.
What struck some people on social media as outrageous was that Ortiz, who has won three World Series rings during his time with the Red Sox, seemed so pained for the person accused of causing pain, not the victim.
Reyes, now with the Colorado Rockies, was arrested in Hawaii at the end of October after allegedly grabbing his wife by the throat and shoving her into a glass door during an argument. He pleaded not guilty to the charges.
"That's not the José I know," Ortiz told USA Today. "He's a good kid. But people are going crazy and want to judge him.
The Red Sox designated hitter added, "We're not perfect. We all make mistakes, but people are judging him without knowing everything."
"I appreciate that David Ortiz feels bad for his friend," one tweeter commented on the story. "But his comments are nothing but PR for accused abusers."
In the same interview, Ortiz said that he had never set out to be a role model, but the thing that he's proudest of in his 19-year career is that he's never made the sort of headlines for off-field behavior that Reyes, Chapman and Puig have.
"I'm very proud of that," he told the newspaper. "I tried to be careful and avoid negative things my entire career. There were always a lot of things that could happen, but you avoid things. If you have a few drinks, you call for a driver. If you get mad, you just walk away."
He added, "That's why I feel bad now. You're seeing a lot of these guys get into trouble, like domestic violence."