David Lee could struggle to find playing time with Celtics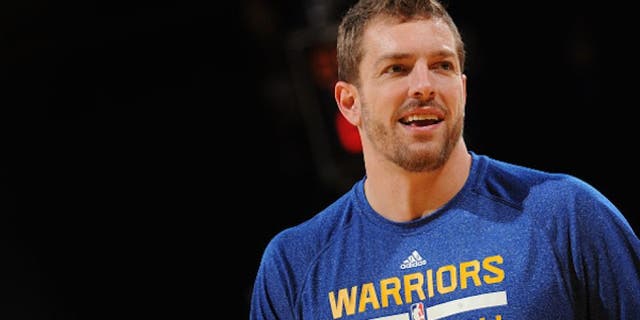 The Boston Celtics didn't have much of a frontcourt last season, but this year they have more forwards than they know what to do with.
David Lee is both a part of the problem and a part of the solution. The 32-year-old is coming off one of the worst years of his career, and isn't the same guy who just a few seasons ago was a walking double-double.
But he can still contribute. The question is how much more productive can Lee be compared to the other forwards in Boston's stable? SB Nation takes a look right here:
"Lee's game may just be better suited for a past NBA era. While some teams might find minutes for him anyway, Stevens is one of the most modern coaches in the NBA. Big men that don't play defense or space the floor are becoming more and more extinct as the NBA moves on. This is how progress works. That's not to say Lee should expect a repeat of Golden State -- he shouldn't rack up as many DNP-CDs. Scoring is still a skill every team needs, and the fact that Lee's a creative veteran who can pass helps his case. But Lee's unlikely to see a return to his times as a starter taking 14 shots per game. Not with the Celtics, and honestly, maybe not anywhere in the NBA."
Lee's role with the Celtics won't be known until the season starts and Brad Stevens is able to figure out a consistent rotation. But there's a good chance he doesn't start, and an even better chance he doesn't average more than 20 minutes per game.
Will Lee be happy with that role, in a contract year? Probably not, but he's also experienced enough to understand how crowded Boston's frontcourt depth chart is. And if the Celtics win a ton of games, Lee may once again be fine sacrificing his playing time for the good of the team.
(h/t: SB Nation)