David Alaba says Theo Walcott is one of the best players he's ever faced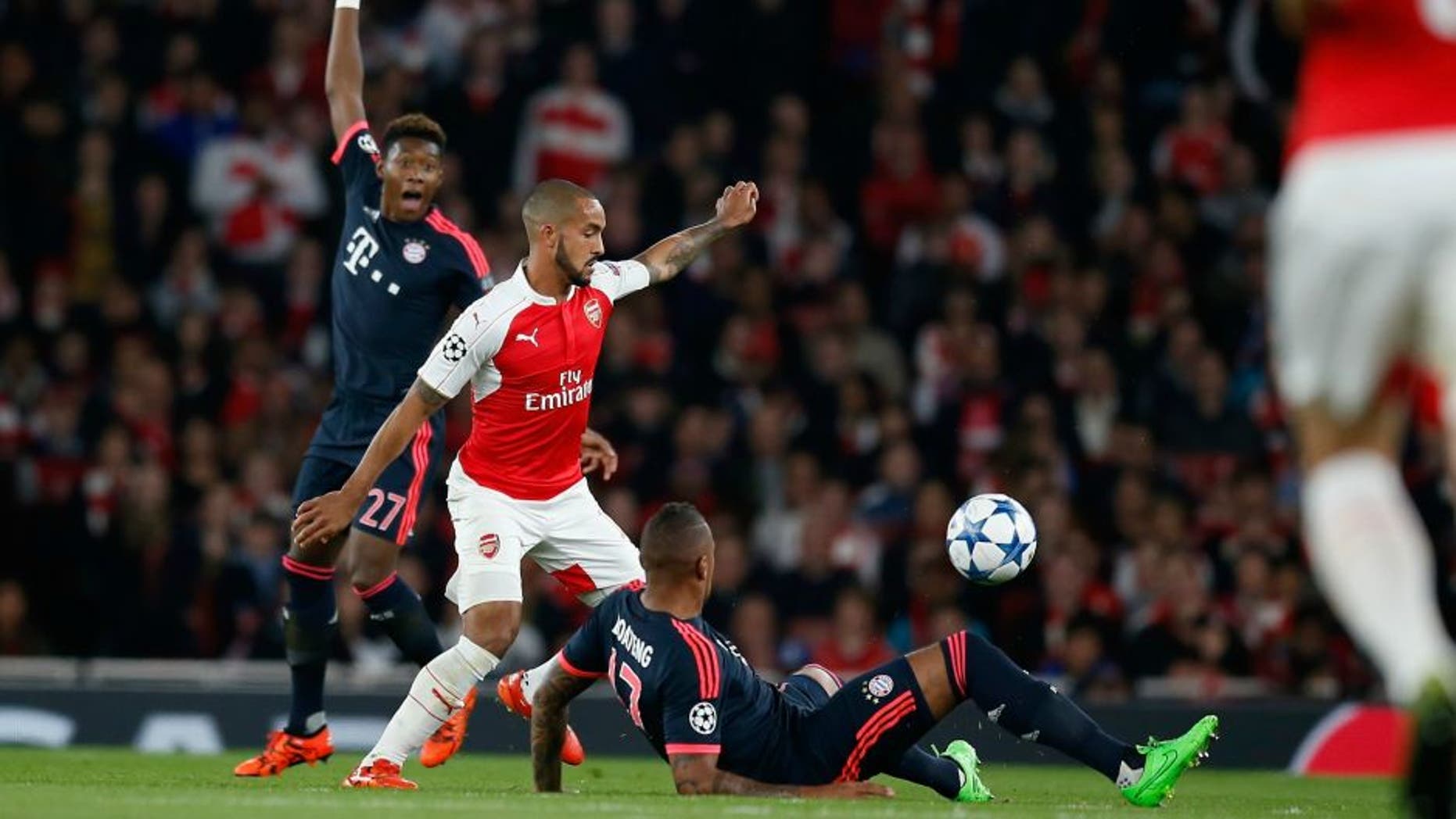 David Alaba is one of world soccer's brightest up-and-coming stars. The versatile Austrian is a mainstay for Bayern Munich, and he's reportedly coveted by current Champions League holders Real Madrid. The 24-year-old is one of the world's best left backs, and he's come up against the world's top players time and time again in that role. Sports Illustrated asked him about the toughest players he's come up against, and predictably, Cristiano Ronaldo and Lionel Messi were on the list. The third? Theo Walcott.
Yup. Theo Walcott.
We'll give you a second to process it.
Theo Walcott.
The same Theo Walcott that missed out on England's Euro 2016. The same Theo Walcott that hasn't scored more than 10 goals in a season since 2013. The same The Walcott that -- OK, you get the point. We're talking about the Theo Walcott we all know and are regularly frustrated by -- or love to ridicule -- on a regular basis. This is the man David Alaba named in the same breath as CR7 and El Messias.
You can take another minute to fully absorb this one. Get your jokes off. Do what you need to do.
Now that we've gotten that out of the way, we can look at this in a rational and levelheaded manner. When it comes down to it, Theo Walcott is a good player. He's never been able to live up to the promise he showed when he first burst on the scene as a teenager, but he's had a solid career. On his day, he can be absolutely devastating.
He's one of the fastest players in the world, he's a competent dribbler, and, despite the jokes, the man can put in a good shift on the wing. Plus, he's done well against Bayern Munich in the past, so it kinda makes sense.
But fam. Theo Walcott? Did Theo pay him for this hot take? Does David Alaba know something we don't know? Is this his best practical joke yet?
I need another minute to think this one through.
Nope, still can't let this one go. Who did this fam? Was Alaba drinking? Is he on painkillers? I NEED ANSWERS!
MORE FROM FOX SOCCER: