Dave Henderson, former member of A's, Red Sox, more, dies at 57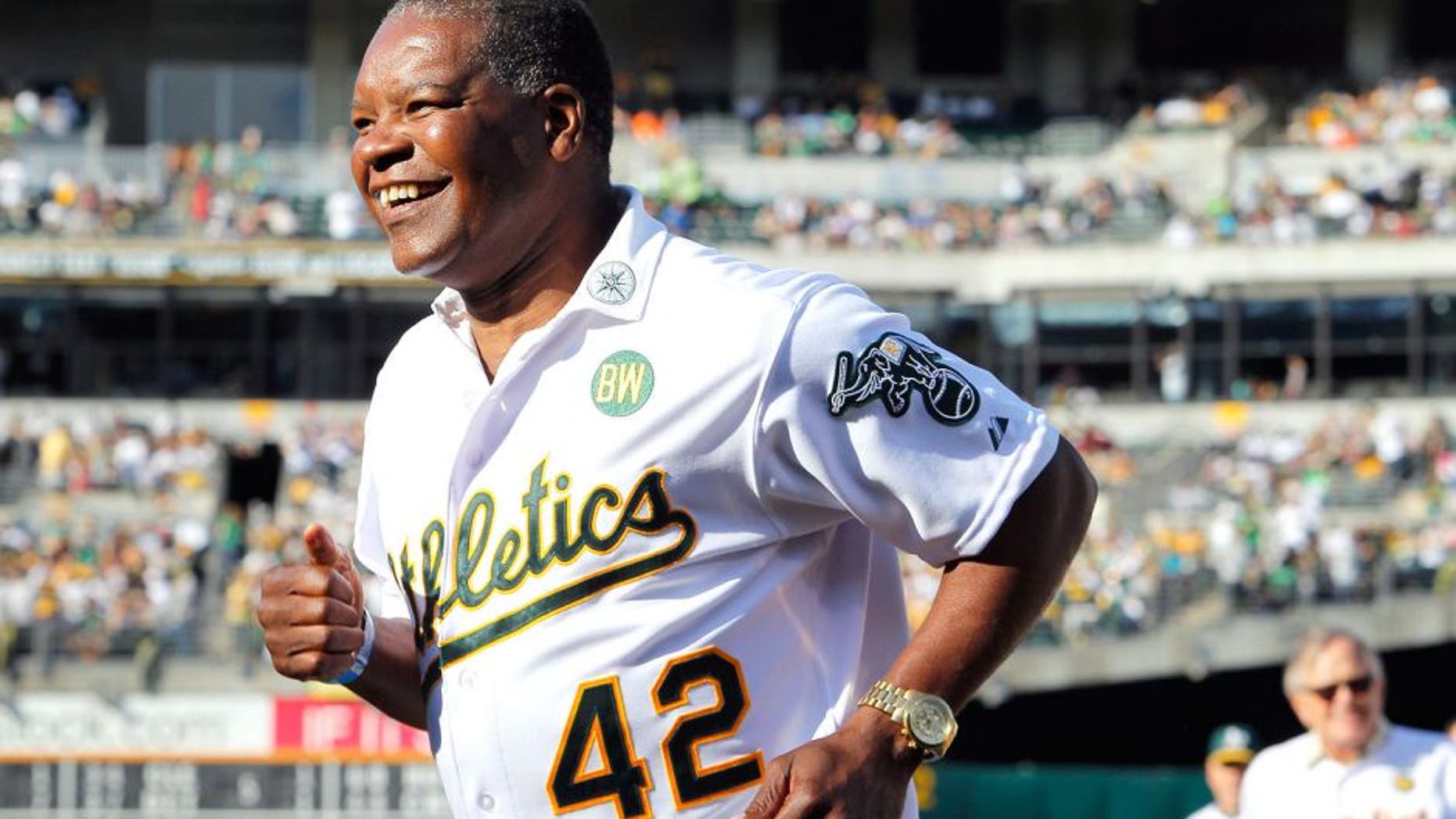 Early Sunday, word broke that Dave Henderson has died at 57, about a month after receiving a kidney transplant.
Henderson, who split his 14-year MLB career with the Seattle Mariners, Boston Red Sox, San Francisco Giants, Oakland Athletics and Kansas City Royals, was remembered by the A's on Sunday via their Twitter page:
"Hendu," as he was affectionately known by fans and teammates alike, was a postseason hero for the Red Sox in their 1986 World Series run, and spent several years as a member of the Mariners' radio/TV broadcasts in recent years.
Susan Slusser of the San Francisco Chronicle caught up with a few of Henderson's A's teammates, who had only the best to say about their former comrade. Terry Steinbach, A's catcher during their great late-1980s run, had this to say about Hendu:
Curt Young, former pitcher and the A's current pitching coach, spoke about Henderson's role on the 1988 A's club:
Henderson was best known for his home run in the 1986 AL Championship Series. With the Red Sox one strike from elimination in Game 5, Henderson hit a two-run homer in the top of the ninth against the California Angels to send the series back to Boston. The Red Sox won Games 6 and 7 to advance to the World Series.
He was also a reliable contributor to four teams that reached the World Series. His greatest success came from 1988-91 with Oakland. During that four-year stretch, the A's went to the World Series three times.
For his career, Henderson hit 197 home runs, drove in 708 runs and hit .258/.320/.436.