Dave Blaney forced to withdraw from Daytona 500 after totaling race car in practice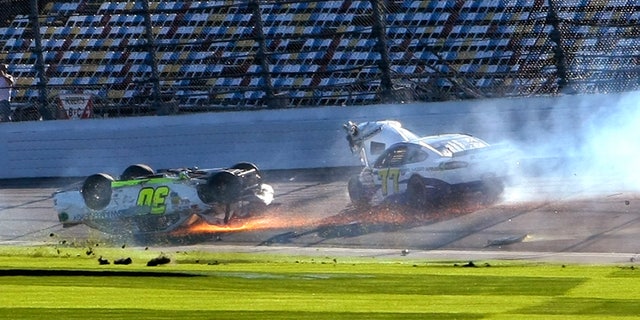 DAYTONA BEACH, Fla. – Dave Blaney now has one reason to stay at Daytona International Speedway: his son, Ryan, is racing in the Truck Series.
When Ryan's season opener is over Friday, dad will be hitting the road, too.
Dave Blaney withdrew from the Daytona 500 on Thursday, one day after he totaled his only car in the first full practice for "The Great American Race."
Blaney posted the slowest pole-qualifying speed Sunday and was set to start last in the first of two Thursday night races that set the 43-car field for the season-opening Daytona 500. But Blaney got caught up in a seven-car accident Wednesday, a setback that cost him a shot at making NASCAR's premier event.