Darrelle Revis to Tom Brady on his suspension: 'Live with it'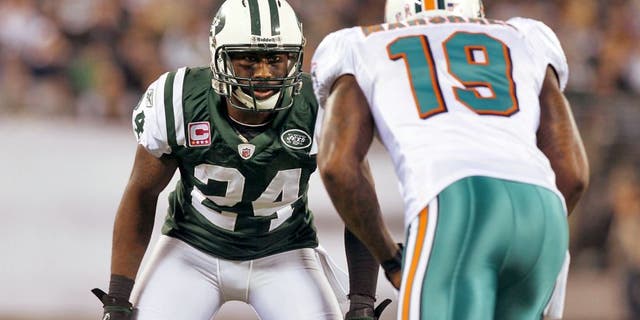 New York Jets cornerbacks Antonio Cromartie and Darelle Revis may be teammates on the field, but there's one thing they don't agree on: Tom Brady's suspension.
On Thursday, Cromartie made headlines when he came out and said Brady shouldn't have been suspended, and just a fine would suffice. Now, Revis has found his name attached to Brady's, for a different reason.
Rather than backing his division rival, Revis proclaimed that the Deflategate "saga" has dragged on and Brady should just accept the suspension.
"I think it's dragged a little too far, it's a little too much," Revis said, via The Washington Post. "I feel he got the suspension, the four games, and, you know, live with it. I don't know all the information, I don't know everything about the whole situation. But Tom, I know he's a competitor. He wants to win, and it's unfortunate what's going on right now with the situation."
Revis' response is probably what Jets fans want to hear rather than Cromartie's. But everyone has to admit: Deflategate has gone on way too long. Thankfully, it should come to an end soon as Brady and Roger Goodell are expected to appear in court on Aug. 12 and Aug. 19.
(h/t Washington Post)