Darrelle Revis gets burned again this season, and Twitter is torching him for it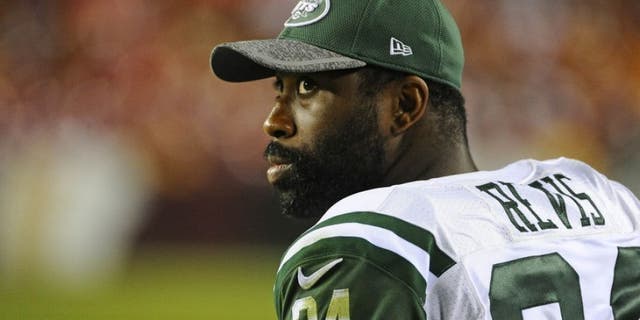 It's been a rough start to the season for New York Jets star cornerback Darrelle Revis, and it didn't get any better Thursday night against the Bills.
Revis was on the wrong end of Tyrod Taylor's long touchdown pass to Marquise Goodwin, who hauled in the 84-yard completion after burning the Pro Bowl cornerback.
Revis also struggled in Week 1, as Bengals quarterback Andy Dalton had a perfect quarterback rating when throwing in Revis' direction.
Of course, Twitter reacted to the increased population on Revis Island.
Ouch. Revis is coming off three consecutive Pro Bowl seasons so this might be just a rough stretch for the 31-year-old cornerback. The Jets better hope it is.