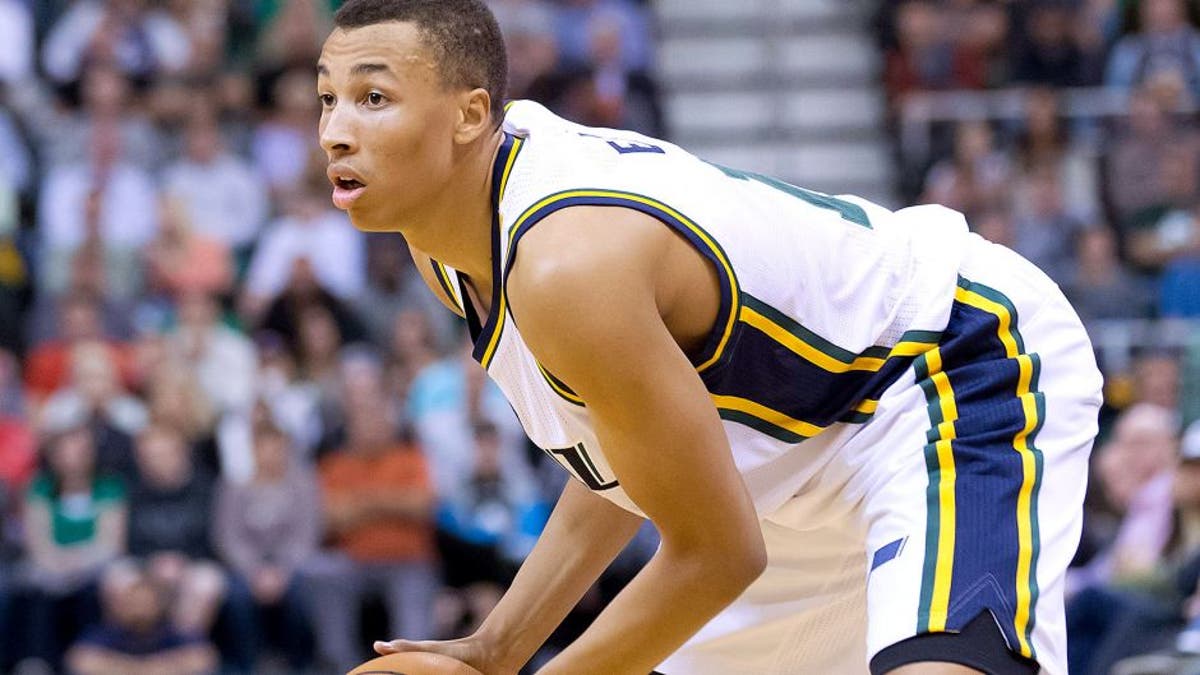 Dante Exum suffered a knee injury while playing for the Australian national team on Tuesday, and will return to Salt Lake City to undergo further evaluation by Jazz team doctors.
The injury occurred on a play where Exum elevated on a shot in the lane, and was non-contact -- but it did not look good.
Exum was selected with the fifth overall pick in the 2014 NBA Draft, and averaged 4.8 points and 2.4 assists in 22.2 minutes per contest during his rookie season.