Dante Exum reportedly diagnosed with torn ACL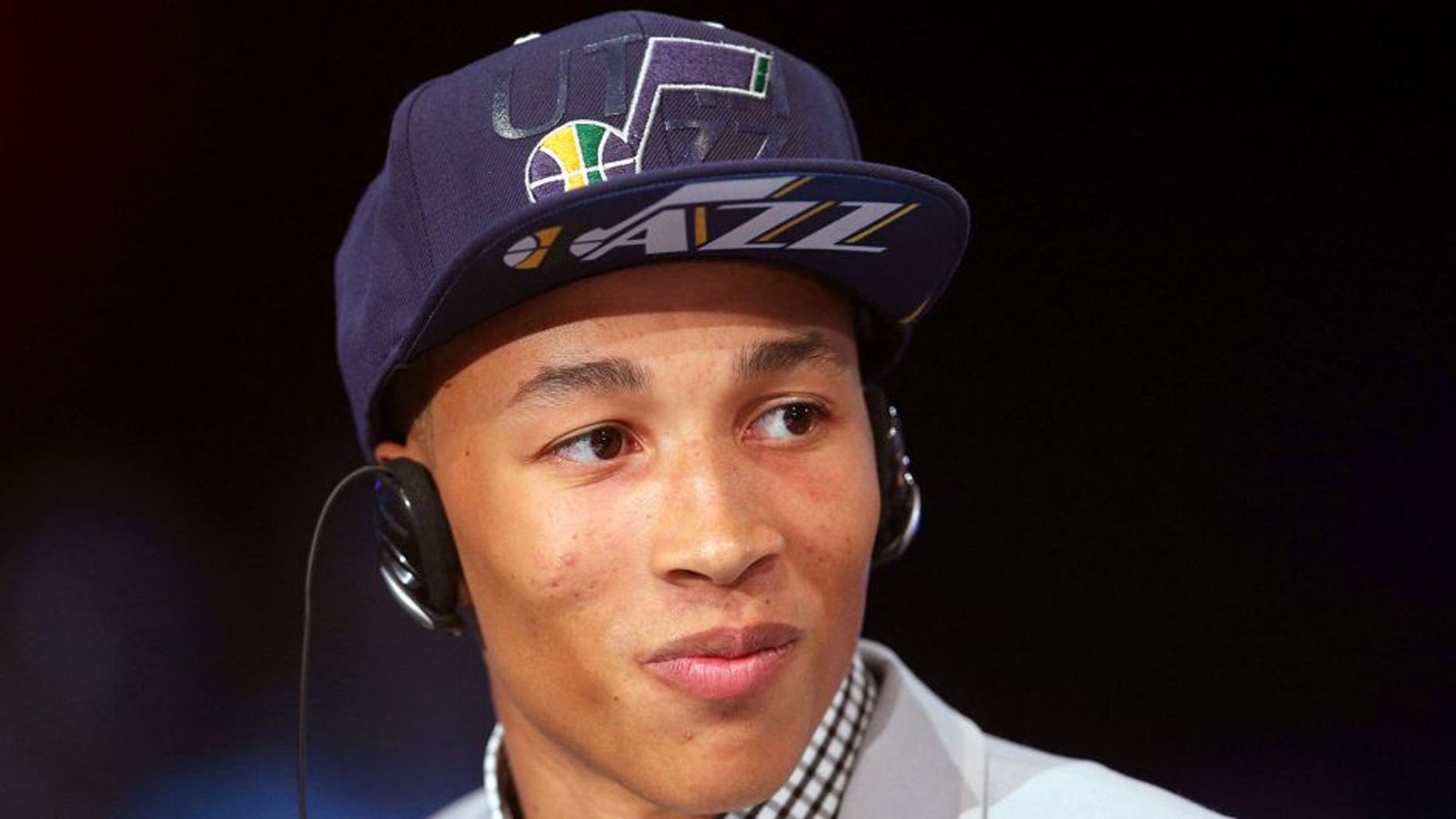 Dante Exum suffered a non-contact knee injury while playing for the Australian national team on Tuesday, and will be returning to Salt Lake to be examined by Jazz team doctors.
But one report already suggests a worst-case scenario.
"I am told Dante Exum was diagnosed with a torn ACL in the arena in Slovenia and the Jazz will confirm ASAP," reports Utah radio host Tim Montemayor.
Exum was selected with the fifth overall pick in the 2014 NBA Draft, and averaged 4.8 points and 2.4 assists in 22.2 minutes per contest during his rookie season, while starting in 41 of his 82 appearances.